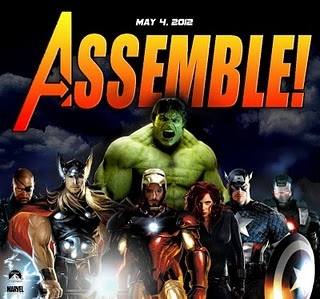 Ca y est, nous avons
un réalisateur pour le film The Avengers !
Joss Whedon
serait au stade des négociations finales avec Marvel. Il aura la lourde tache de réaliser la dernière pièce du puzzle Marvel/Paramount : rassembler sur grand écran
Iron Man
(Robert Downey Jr.),
Captain America
(Chris Evans),
Thor
(Chris Hemsworth), ainsi que le directeur du SHIELD,
Nick Fury
(Samuel L. Jackson), et d'autres invités surprises. L'annonce divise, un peu plus en France que sur les forums américains, et pourtant,
cette nouvelle a de quoi réjouir
. Mais avant, regardons
les autres candidats
qui étaient sur la short-list, réelle/rumeur.
Jon Favreau, à la tête des deux premiers Iron Man, doit réaliser sous peu son Cowboys et Aliens. Impossible pour lui de se consacrer à 100% aux Vengeurs, dont le tournage est prévu début 2011. Pour les détracteurs de Whedon, rappelons qu'avant de réaliser Iron Man, Favreau était à la tête des films Elf, et Zathura, bien loin du genre super héroïque. Trois ans plus tard, on ne voit personne d'autre réaliser un film sur le Vengeur doré ! Ensuite, Louis Leterrier : j'aime bien son Incroyable Hulk, mais ce n'est pas le film Marvel du siècle. Si le Choc des Titans avait été un chef-d'œuvre, les regrets auraient été peut-être plus importants, mais c'est loin d'être le cas… On pouvait toujours rêver avec J. J. Abrams, mais il est déjà occupé par Star Trek, mais il est justement la preuve que le virage TV (il n'avait rien réalisé au cinéma avant Mission Impossible III)/cinéma est possible. Il ne faut pas oublier, que, quoiqu'il arrive, comme le rappelle souvent le réalisateur français, Marvel Studios communique avec les metteurs en scène, Joss Whedon ne sera donc pas tout seul face à la caméra, je suis prêt à parier que Favreau apportera ses conseils, que Leterrier et Johnston donneront des indications pour l'action, etc… De plus, si Marvel (… et les fans) veulent un à deux films par an, il faut savoir élargir l'équipe de base des réalisateurs, et ne pas toujours piocher dans le même sac.

Avant d'exposer pourquoi le choix de Whedon est bénéfique pour les Vengeurs, il est vrai qu'il ne faut pas mettre de côté le seul point inquiétant : il n'a réalisé qu'un seul film (Serenity), adapté de sa série Firefly. Je ne l'ai malheureusement pas vu, mais comme souvent avec Whedon, les critiques ont été élogieuses : à 81% positives ! C'est un créateur d'univers fabuleux, il l'a prouvé à de nombreuses reprises : Buffy contre les vampires est l'une des meilleures séries des années 90/2000, pour peu qu'on ne regarde pas un seul épisode, en se permettant de juger ainsi l'ensemble. Buffy, Angel, Firefly… toutes ses séries ont pour moteur une équipe (le Scooby gang de Buffy), avec des personnages forts qui parviennent à coexister à l'écran. La dynamique fonctionne toujours, entre rapports humains, actions, humour et questions existentielles (l'héroïsme, la mort, les responsabilités…).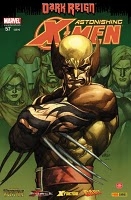 C'est sans doute l'une des qualités de Whedon vue par Marvel. Je n'ai pas envie de voir un Iron Man III en mai 2012, The Avengers doit être un film d'équipe, où Robert Downey Jr. n'est pas la star, mais une des stars. Ensuite, rappelons que Whedon est déjà dans la place chez Marvel Publishing puisqu'il est l'auteur de deux saisons des Astonishing X-Men aux crayons John Cassaday. Là encore, le succès a été autant critique que public : des X-Men accessibles à tous les lecteurs, des histoires originales (un peu moins lors de la saison 2). Joss Whedon n'est donc pas un inconnu dans le monde des superhéros ! S'il y a bien un réalisateur dont le potentiel peut exploser, je pense que c'est bien lui, et s'il y a une chose que l'on peut reconnaitre, c'est le choix courageux et osé des studios. Je suis donc (quasiment) totalement confiant vis-à-vis du film qui va nous être proposé le 4 mai 2012.