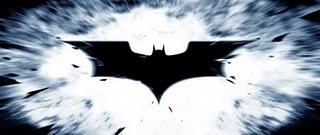 C'est
LA date à entourer sur son agenda
pour 2012… Le 21 décembre, date supposée de la fin du monde (ou plutôt d'un cycle) ? Non, plutôt
le 20 juillet 2012, celle de The Dark Knight 2, alias Batman 3, alias The Caped Crusader
(titre probable ?…). Pour rappel,
The Dark Knight
avait débuté sur les écrans US le 18 juillet, avec le succès que l'on connait, mais il avait fallu attendre le 13 août en France pour découvrir cette petite merveille. Esperons que l'attente sera plus réduite dans deux ans ! Pour l'instant, aucune info encore, puisque Christopher Nolan est occupé à 100% par la postproduction de son dernier film,
Inception
, qui s'annonce grandiose.
L'annonce de la date de sortie de The Dark Knight 2, c'est l'occasion de regarder quels seront les succès de 2012, quelle sera la concurrence que devra affronter Bruce Wayne. La saison des blockbusters débutera en fanfare, avec la sortie le 4 mai de The Avengers (qui sera le numéro de l'année au box office ? Marvel ou DC ?…), puis nous verrons débarquer Madagascar 3 (18 mai). Le 29 juin marquera le grand retour de Star Trek sur les écrans, puis celui (redouté) de Spiderman en 3D le 3 juillet. Il y a donc de la place pour tout le monde (pour l'instant), et TDK2 semble avoir tout son temps pour cartonner comme son prédécesseur !