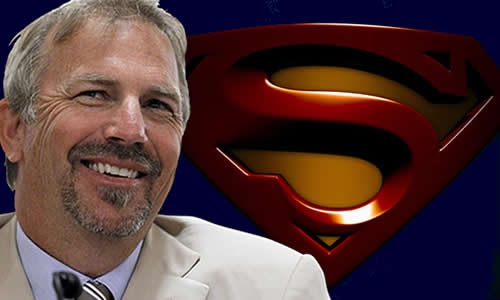 Ce qui n'était qu'
une rumeur
se transforme aujourd'hui en information officielle :
Kevin Costner intègre le casting de Superman
! Comme supposé il y a un mois, l'acteur jouera la père adoptif de Superman,
Jonathan Kent, dans le film de Zack Snyder
. Voici justement quelques mots du réalisateur, extraits du communiqué de la
Warner
:
« Jonathan Kent est le seule figure paternelle que Clark ait jamais eu, l'homme qui était là pour aider Clark à comprendre ce qu'il devait faire dans le monde en tant que Superman. Kevin sera capable de communiquer la force silencieuse de cet homme de l'Amérique rurale, qui a élevé le plus grand superhéros de tous les temps. ».
Costner (
Danse avec les loups, Les Incorruptibles, Waterworld, JFK, Bodyguard
) jouera aux côtés de
Diane Lane
, qui incarnera sa femme, Martha Kent. Quant à son fils,
Superman aura les traits d'Henry Cavill
. Dans une récente interview accordée au
Los Angeles Times
, Snyder confirme que le film sera un reboot complet de la franchise :
« Dans tous les aspects du design et de l'hisoitre (…) respecter le canon, mais ne pas être un esclave des films. ».
Concernant le casting,
il y a plus à venir
, et cela s'annoncerait
impressionnant
… En effet, il nous manque encore le grand méchant du méchant film ! A propos de sa collaboration avec Christopher Nolan :
« Chris est incroyable. Il est super respectueux, mais très utile aussi. Vous ne pouvez pas imaginer un collaborateur plus généreux… ».
Snyder promet pour le plus tôt possible une image de Superman en costume, afin d'
éviter toute fuite
. Parfait ! Pour finir, un mot sur le titre du film : le titre de travail serait toujours
The Man of Steel
… Mais ce n'est pas définitif. A vos claviers !