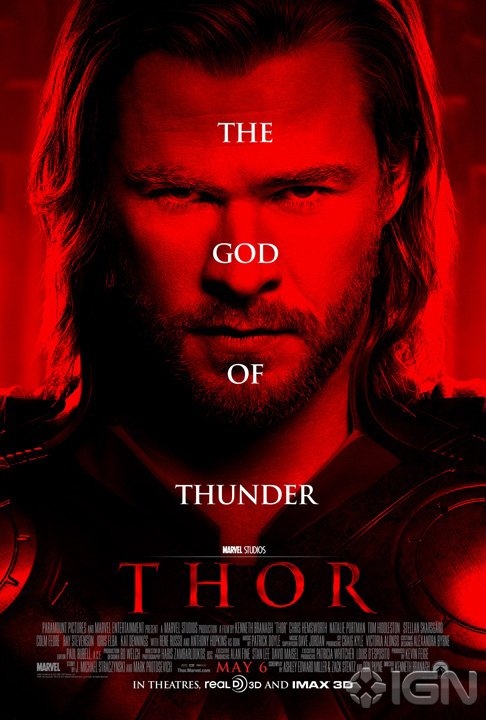 La malédiction asgardienne frappen encore aujourd'hui…
Sérieusement, c'est quoi ce poster ?
Le visage de Thor saturé de rouge… C'est pour la promotion d'un film d'horreur ? J'ai raté un épisode et Thor serait le méchant du film ?
Marvel ne peut pas trouver en cinq secondes une police de caractère plus originale pour écrire The God of Thunder ?
La foudre, c'est bleu, alors pourquoi tout ce rouge ?
Crâne Rouge serait-il dans le coup ?
Passons. Plus sympathique, une bannière composée de ce qui devrait être différents posters :
Thor
(Chris Hemsworth),
Odin
(Anthony Hopkins),
Jane Foster
(Natalie je t'aime) et
Heimdall
(Idris Elba)… Heimdall, le gardien d'Asgard, à la place de
Loki
, voilà qui est intriguant ! Le gardien du Pont Bifröst (le pont reliant Asgard aux autres mondes…) est justement à l'honneur avec une nouvelle photo.
J'attends votre avis sur ces images !