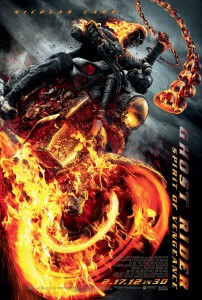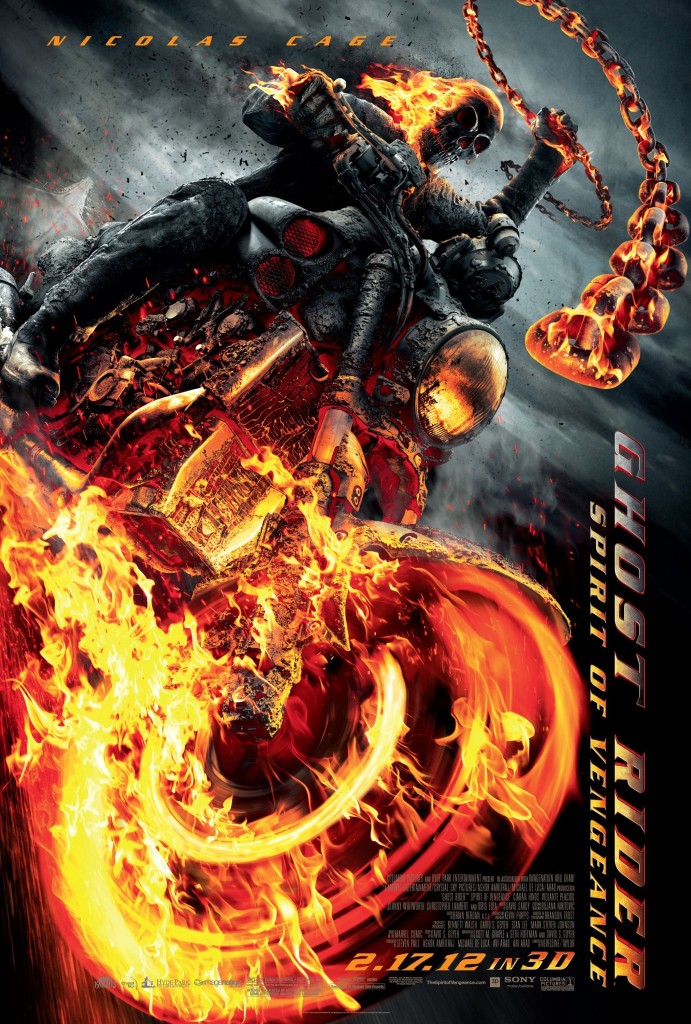 Il y a une bonne et une mauvaise nouvelle… Je commence par quoi ? Débutons par la bonne : Sony vient de diffuser un poster inédit de Ghost Rider 2 – Spirit of Vengeance (L'Esprit de Vengeance). Il reprend le visuel vu sur le présentoir cinéma photographié la semaine dernière. Une image dynamique et iconique, digne des meilleures couvertures de comics du Rider.
Et maintenant la mauvaise… Les premiers retours d'une projection presse (c'est incroyable de diffuser le film si tôt !) ont fait leur chemin sur Twitter, sous forme de gazouillis assassins. Florilège : « Ghost Rider 2 parvient à me faire regarder Ghost Rider [1] avec émotion. Insoutenable. », ou bien encore « Ghost Rider 2 est meilleur par rapport au premier film, mais le scénario est ennuyeux, et la conversion 3D n'est pas terrible. », sans oublier « Ghost Rider 2 fait ressembler Ghost Rider à The Dark Knight.«  et l'encourageant « Ghost Rider – Spirit of Vengeance est le Punisher – War Zone de l'année prochaine. Je vous laisse décider si c'est bon ou pas. La 3D est nulle. »
Aïe. Il y a bien sûr des critiques plus modérées, mais c'est loin d'être positif. Espérons que d'ici la sortie, certaines modifications seront faites pour améliorer la qualité du film !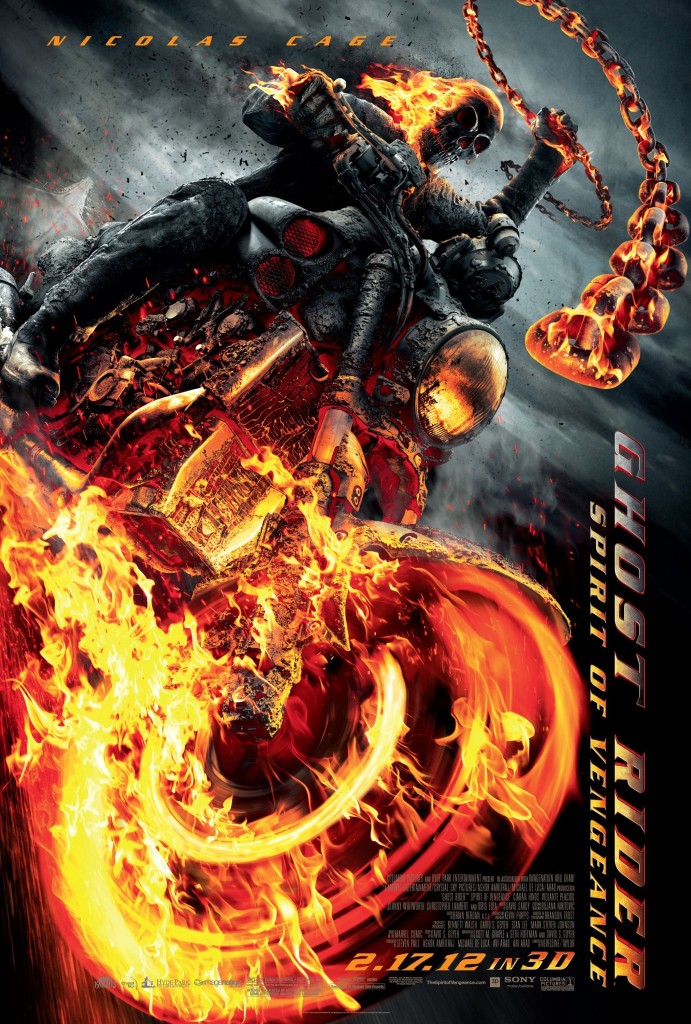 Les nouvelles aventures du cascadeur maudit brûleront les écrans à partir du 15 février 2012, avec Nicolas Cage (Johnny Blaze/Ghost Rider), Ciaran Hinds (le Diable), Idris Elba (un moine guerrier français), Violante Placido (Nadya), Johnny Whitworth (Blackout), Christophe Lambert (un moine) et James Remar…