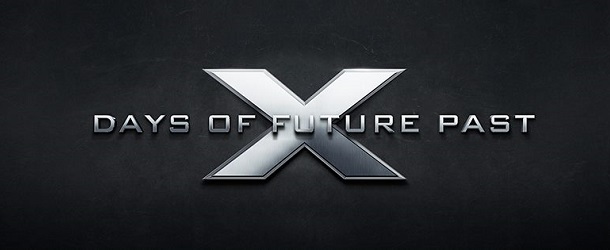 La journée commence très fort avec… un aperçu des Sentinelles d'X-Men : Days of Future Past ! Les redoutables machines conçues par Bolivar Trask sont les vedettes du stand Trask Industries. Que dire… L'héritage des comics est présent dans les superbes affiches de propagande (« Fighting the mutant threat » et « Mutants are the enemy »). Et le réalisme et la modernité se mêlent sur le modèle d'exposition. Toute la question est de savoir si cette Sentinelle est la dernière version sortie des usines Trask, ou s'il s'agit d'un modèle plus ancien [MAJ : Malgré son look futuriste, cette Sentinelle est une Mark 1. Un modèle qui date de 1973. Je n'ose imaginer la version actuelle !]…
Il sera également intéressant de connaître l'échelle de ces robots géants. Vous êtes plutôt pour quelque chose de raisonnable (deux fois la taille d'un humain) ? Pour une machine de la taille d'un Autobot ? Ou encore plus grand, de la taille d'un Jaeger ? Nous aurons sans doute bientôt des réponses sur le site viral trask-industries.com, qui célèbre les 50 ans de l'entreprise. 50 années de combat contre les mutants ? Si c'est le cas, ils ont été bien discrets ! En bonus, le logo du film, enfin dévoilé. Sobre et parfait. Punaise, ça approche !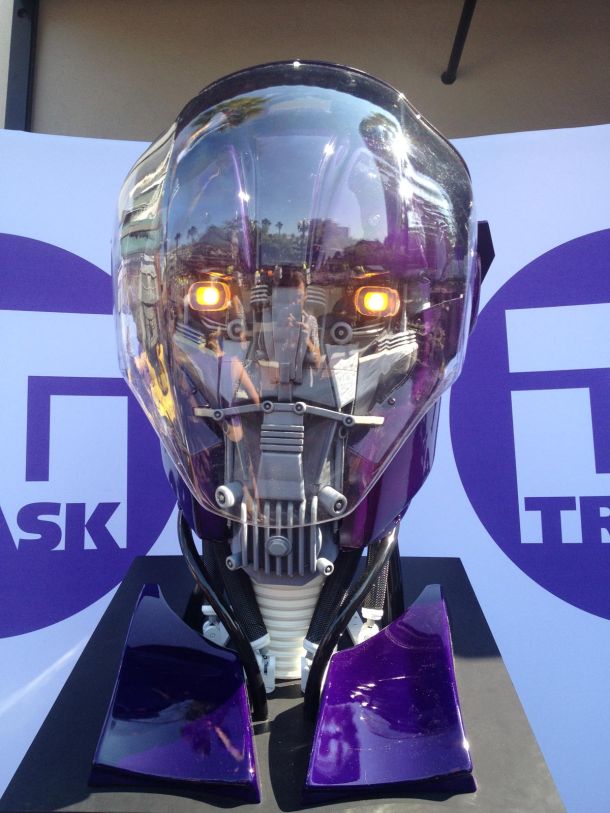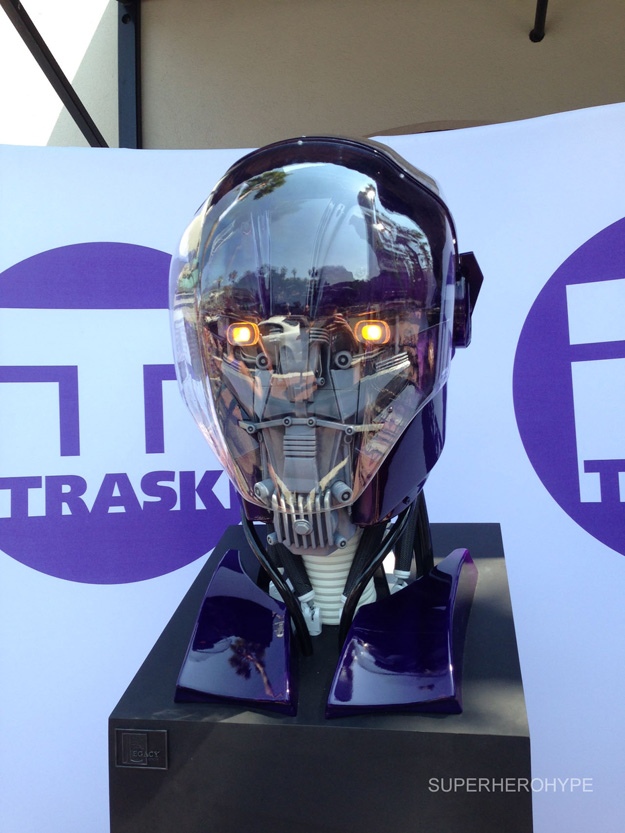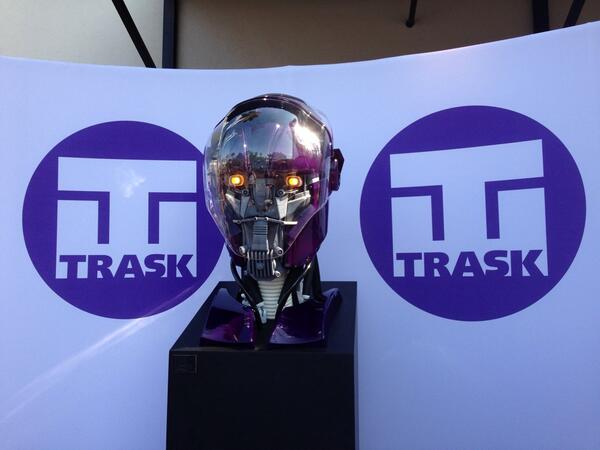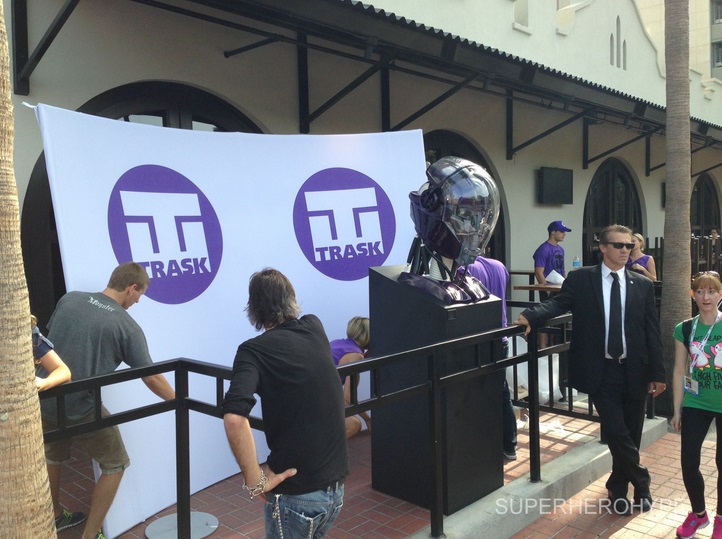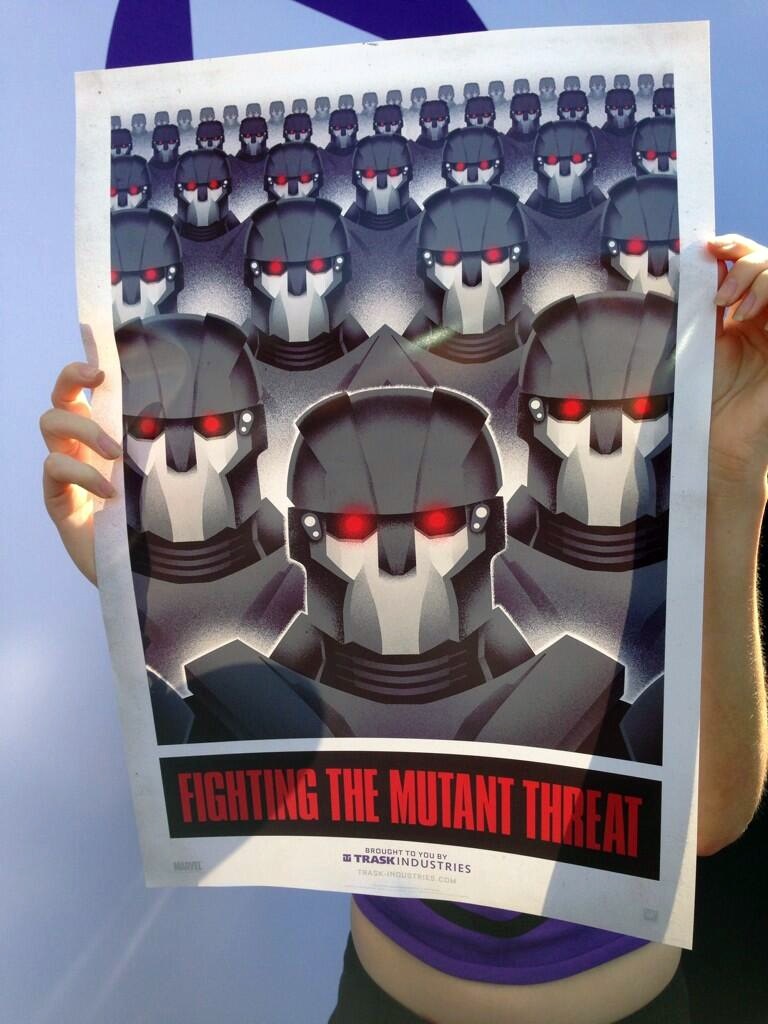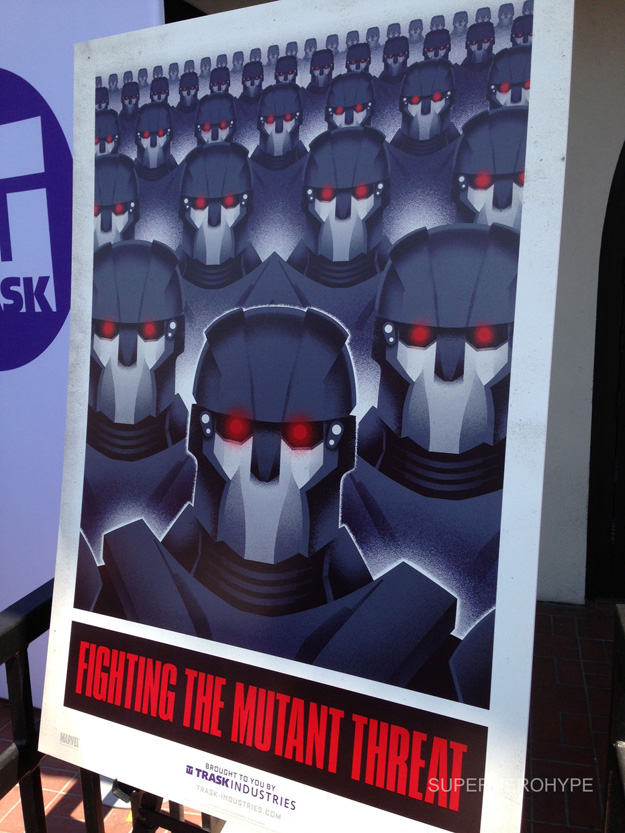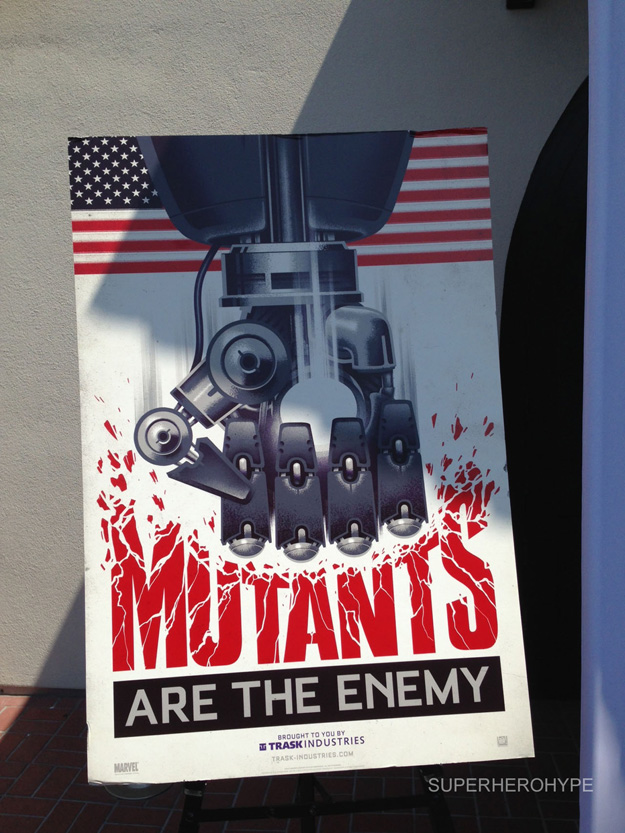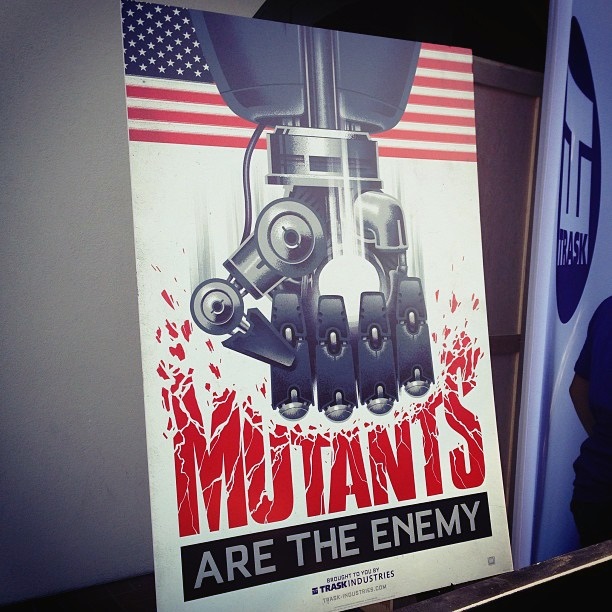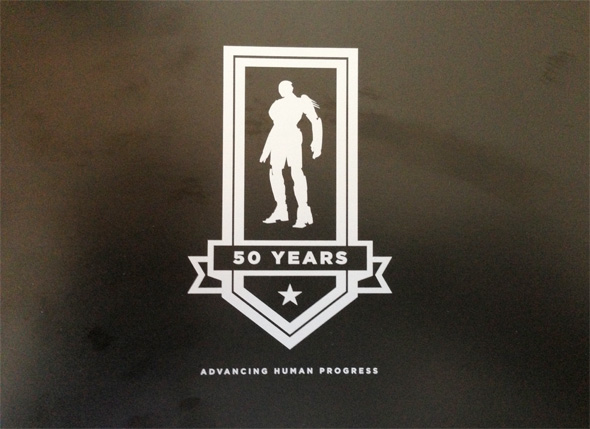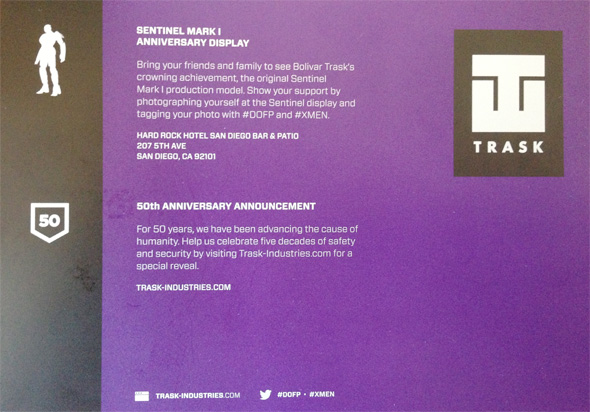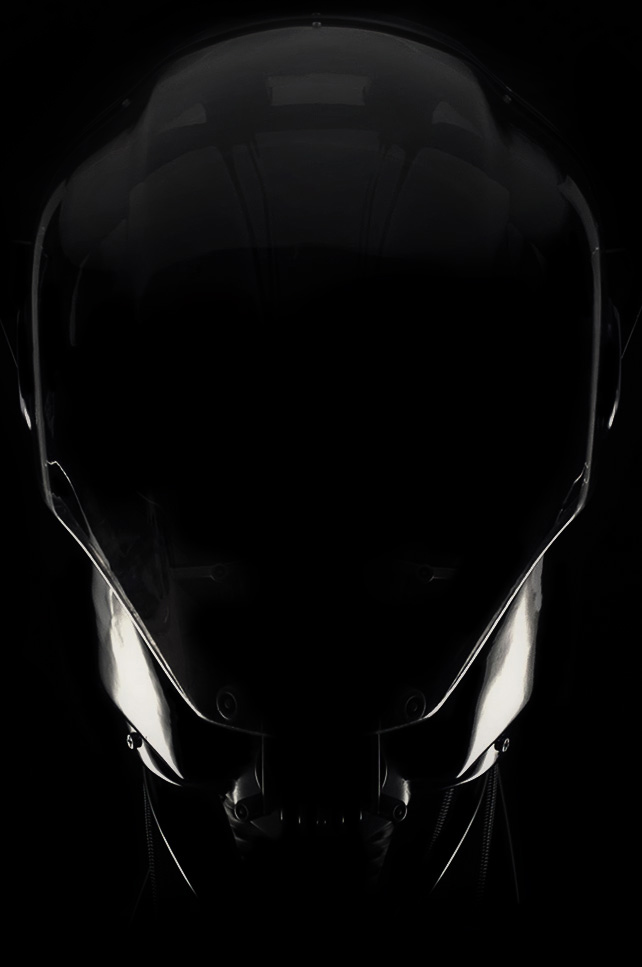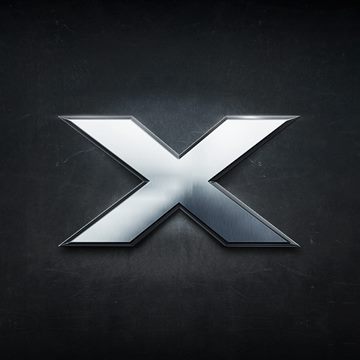 X-Men – Days of Future Past sort en France le 21 mai 2014, avec James McAvoy (Charles Xavier/Professeur X), Michael Fassbender (Erik Lehnsherr/Magnéto), Hugh Jackman (Logan/Wolverine), Jennifer Lawrence (Raven Darkhölme/Mystique), Ellen Page (Kitty Pryde), Nicholas Hoult (Henry McCoy/le Fauve), Patrick Stewart (Professeur X « vieux »), Ian McKellen (Magnéto « vieux ») et Omar Sy (Bishop).