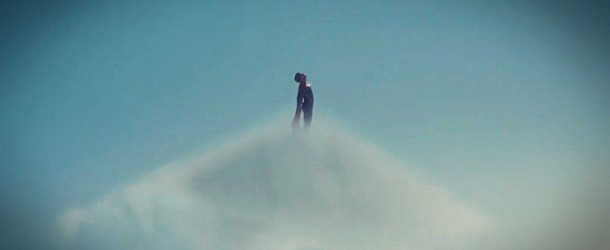 C'est toujours aussi court, ça ne mange pas de pain, mais c'est quand même sympathique. Samedi dernier, en plein Comic Con, Superman avait été repéré dans le ciel de San Diego. Aujourd'hui, voici une nouvelle vidéo où il apparaît plus distinctement. Même si tous les regards sont maintenant tournés vers la suite de Man of Steel, voilà une façon originale de promouvoir la sortie prochaine du DVD/Blu-ray du premier film.
Un petit garçon découvre qu'il possède des pouvoirs surnaturels et qu'il n'est pas né sur la Terre. Plus tard, il s'engage dans un périple afin de comprendre d'où il vient et pourquoi il a été envoyé sur notre planète. Mais il devra devenir un héros s'il veut sauver le monde de la destruction totale et incarner l'espoir pour toute l'humanité…
Man of Steel est sorti en France le 19 juin 2013, avec au casting Henry Cavill (Clark Kent/Superman), Amy Adams (Lois Lane), Diane Lane (Martha Kent), Kevin Costner (Jonathan Kent), Laurence Fishburne (Perry White), Michael Shannon (Général Zod), Russell Crowe (Jor-El), Ayelet Zurer (Lara), Antje Traue (Faora), Harry Lennix (Général Swanwick) et Christopher Meloni (Colonel Hardy).