Vous connaissez déjà certains dialogues par cœur… Voici les deux premiers extraits des Gardiens de la Galaxie ! Dans le premier, Star-Lord échappe une nouvelle fois à ses poursuivants (la scène est connue). Et dans le second, notre héros soumet un plan à ses coéquipiers. La réaction de Rocket Raccoon est déjà culte et résume à elle seule l'esprit du film.
Du côté des posters, notre collection semble maintenant complète grâce au… Collectionneur (Benicio del Toro). Un personnage ambigu échappé de la scène post-générique de Thor : Le Monde des ténèbres. En bonus, la dernière merveille du fabricant Hot Toys : Guardians of the Galaxy: Rocket & Groot Collectible Set. Mieux vaut ne pas connaître le prix (non communiqué)…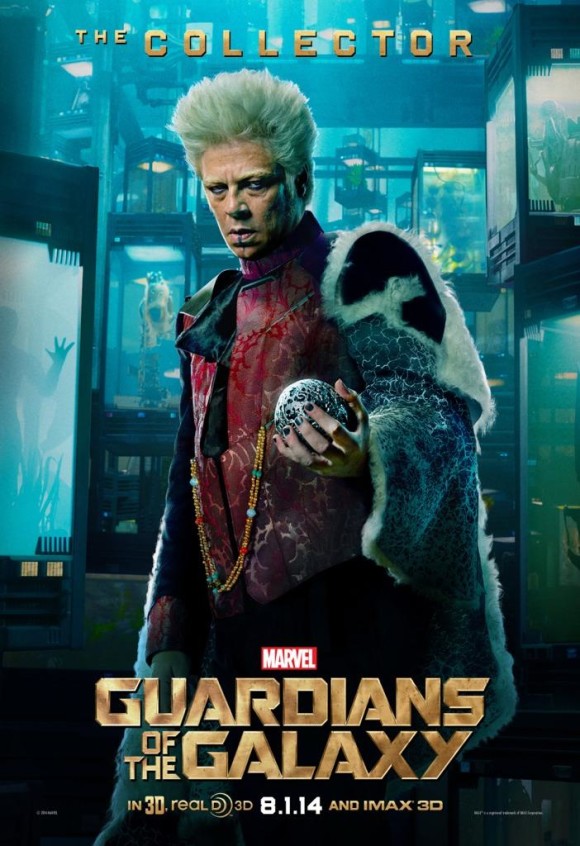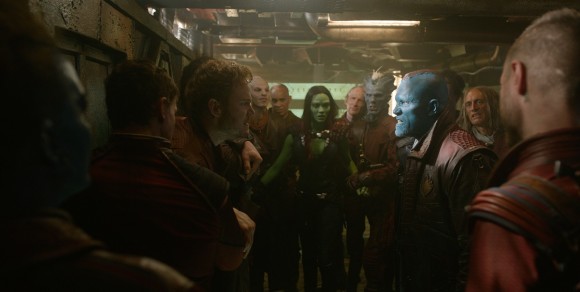 —————————————————————–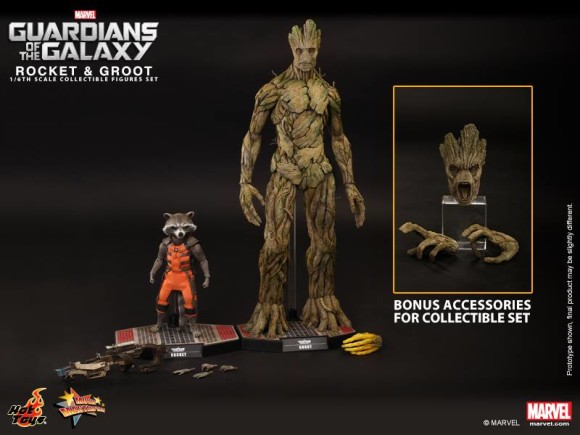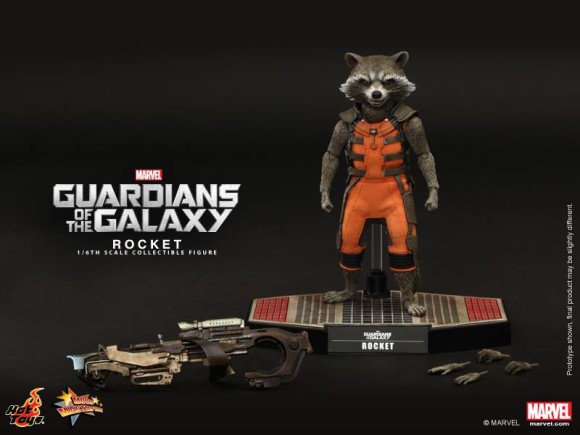 Les Gardiens de la Galaxie est réalisé par James Gunn et sort en France le 13 août 2014, avec Chris Pratt (Peter Quill/Star-Lord), Zoe Saldana (Gamora), David Bautista (Drax le Destructeur), Bradley Cooper (Rocket Raccoon), Vin Diesel (Groot), Lee Pace (Ronan l'Accusateur), Michael Rooker (Yondu), Karen Gillan (Nebula), Djimon Hounsou (Korath), Benicio del Toro (Taneleer Tivan/le Collectionneur), John C. Reilly (Rhomann Dey) et Glenn Close (Nova Prime).