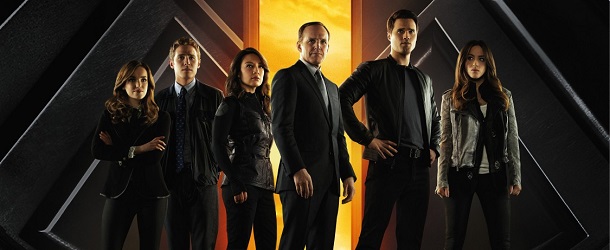 [Mise à jour : Avec les chiffres définitifs, nous sommes bien loin des 5.6 millions/1.9 annoncés !] Aïe, ce n'est pas brillant… Hier soir, le Directeur Coulson a présenté sa nouvelle équipe devant 5.98 millions de téléspectateurs. La saison 2 d'Agents of S.H.I.E.L.D. démarre bien sûr loin derrière le premier épisode de la saison 1 (12.12 millions), mais au moins, l'épisode 'Shadows' fait mieux que le season final diffusé en mai dernier ('Beginning of the End' avait réuni 5.45 millions de fans).
Sur la cible préférée des annonceurs, les 18-49 ans, le show reste à son niveau habituel avec un taux de 2.1% (contre 4.7% pour le pilote et 2% pour le dernier épisode de la saison 1). Ce n'est pas folichon. En face, le lancement de NCIS : New Orleans fait le plein (17.22 millions/2.5). Quitter la case '20 heures' et NCIS pour se retrouver à 21 heures avec un spin-off qui fait quasiment autant, c'est pas de chance…
La série Agents of S.H.I.E.L.D. est diffusée chaque mardi sur ABC (et prochainement sur M6), avec Clark Gregg (Directeur Phil Coulson), Ming-Na Wen (Agent Melinda May), Brett Dalton (Grant Ward), Chloe Bennet (Agent Skye), Iain De Caestecker (Agent Leo Fitz), Elizabeth Henstridge (Agent Jemma Simmons) et Nick Blood (Agent Lance Hunter).