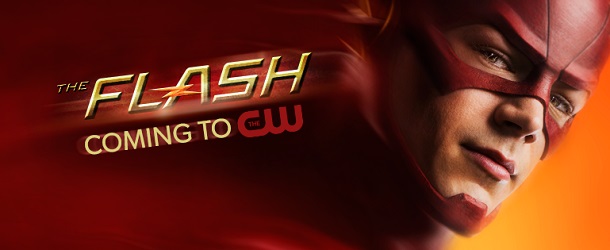 Plus que deux semaines avant la diffusion de 'City of Heroes'… Eh oui, le pilote de The Flash a le même titre que le premier épisode de la saison 2 d'Arrow ! Le tournage du crossover – l'épisode 8 de The Flash, 'Flash vs. Arrow' – est justement en cours (voir la photo en fin d'article, postée par Stephen Amell). Mais avant, intéressons-nous au synopsis de l'épisode 2, intitulé 'Fastest Man Alive'. Attention, pavé :
« Barry s'amuse avec ses nouveaux pouvoirs mais après un échec, il se questionne sur sa capacité à être un héros. – Barry accompagne Iris à un rassemblement universitaire honorant le scientifique Simon Stagg. Lorsque six hommes armés prennent d'assaut l'événement, Barry se change en The Flash et tente de les arrêter. Alors qu'il sauve la vie d'un homme, il perd connaissance avant d'avoir capturé les voleurs, ce qui le frustre. Le Dr Wells, Caitlin et Cisco se bousculent pour savoir ce qui ne va pas chez lui, tandis que Joe le réprimande sévèrement pour avoir confisqué la loi dans ses propres mains et risqué sa vie. Barry réalise qu'il n'y avait pas six hommes armés, mais un méta-humain nommé Danton Black, qui peut se démultiplier. Pendant ce temps, Iris devient de plus en plus intrigué par la 'traînée rouge'. »
'The Red Streak' (la traînée rouge) est le nouveau 'The Red-Blue Blur' (le flou rouge et bleu). Les fans de Smallville apprécieront ! Et maintenant, voici les dernières images du pilote (avec un discours d'Oliver Queen dans la première vidéo). A force, c'est comme si nous avions déjà vu l'épisode. Vivement sa diffusion, qu'on en finisse !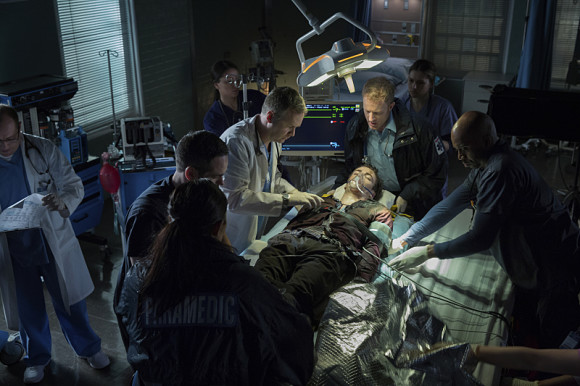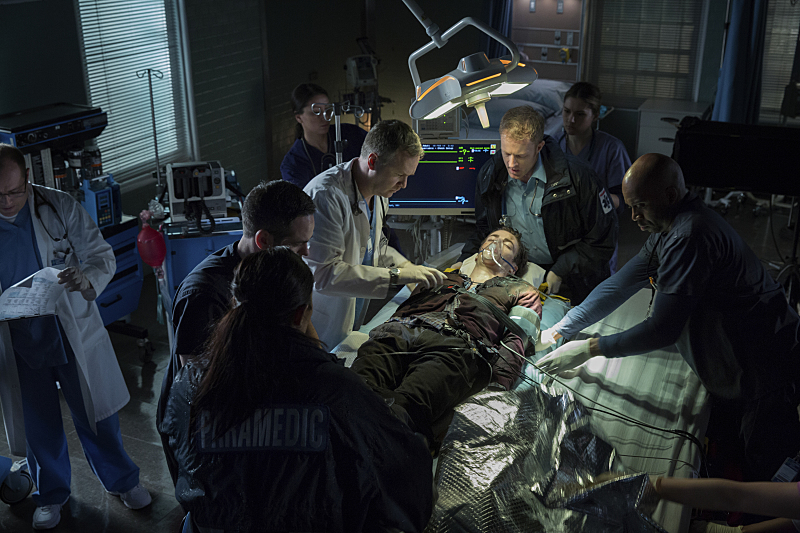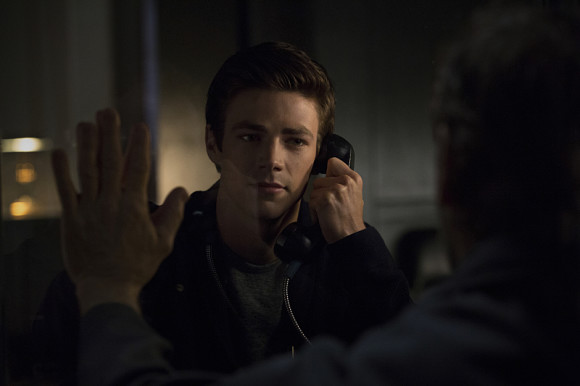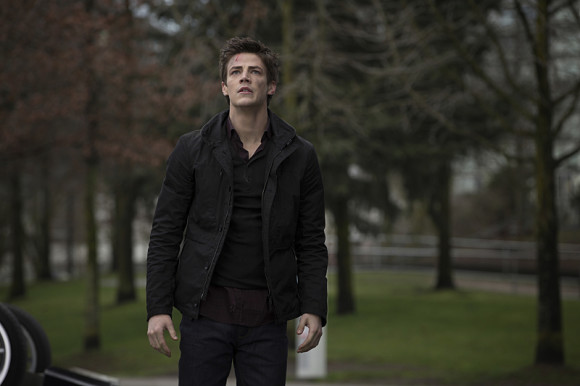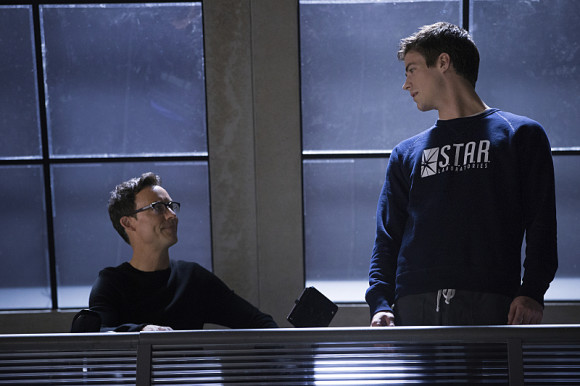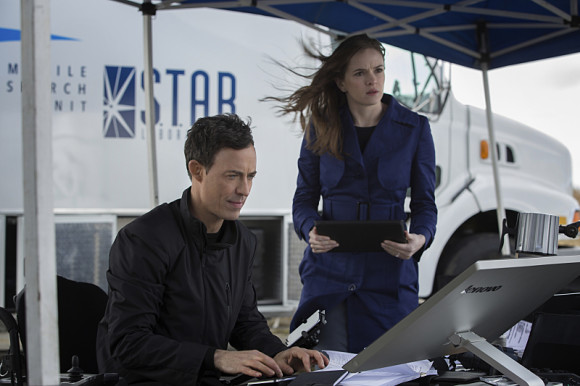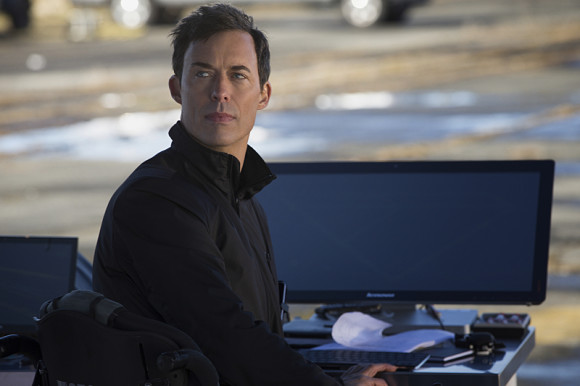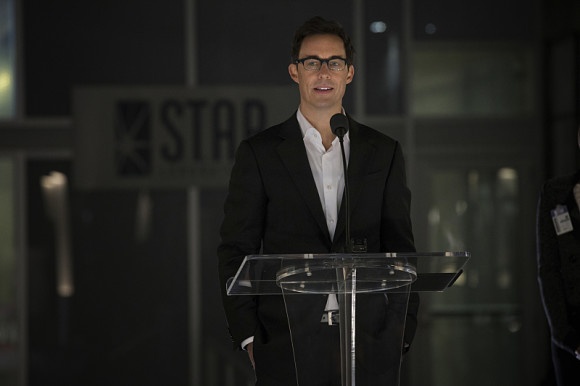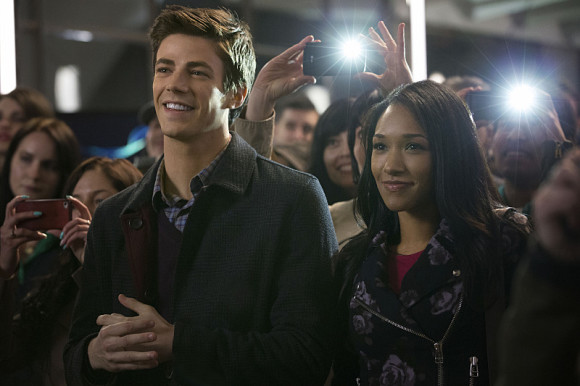 —————————————-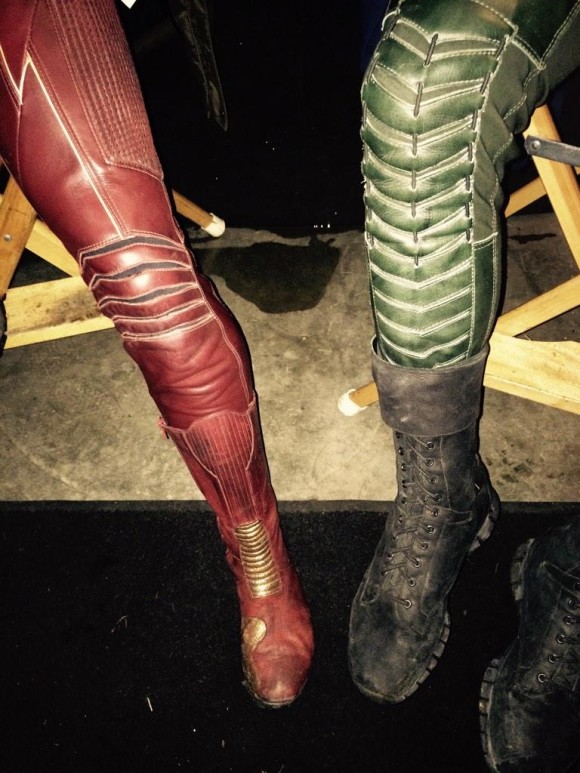 La série The Flash sera diffusée chaque mardi sur la chaîne The CW, avec Grant Gustin (Barry Allen/The Flash), Candice Patton (Iris West), Rick Gosnett (Eddie Thawne), Danielle Panabaker (Caitlin Snow), Carlos Valdes (Cisco Ramon), Tom Cavanagh (Harison Wells) et Jesse L. Martin (Inspecteur West).