Ça y est, Laurel Lance est Black Canary ! La chaîne The CW vient de mettre en ligne les premières images de l'héroïne en costume de super-héroïne. Un blouson noir, un tonfa, quelques cours de boxe, et le tour est joué. On attend la réaction de Quentin Lance (le pauvre, il va avoir une attaque !)… Katie Cassidy étrennera son costume dans le dixième épisode de la saison 3, intitulé 'Left Behind' (date de diffusion inconnue). En principe, c'est le premier épisode de janvier. En attendant, la transformation physique de Laurel Lance se poursuit ce soir, dans 'Guilty'…
Arrow – Saison 3 – Episode 6 – 'Guilty' : Après la découverte d'un corps pendu dans la salle de gym Wildcat, Ted Grant devient le principal suspect. Oliver et Laurel se disputent au sujet de l'innocence de Ted. Pendant ce temps, dans les flashbacks, Maseo a besoin qu'Oliver se souvienne où China White a caché des informations clefs. Il demande à Tatsu de l'aider, afin qu'Oliver recouvre la mémoire. Roy partage un secret avec Felicity.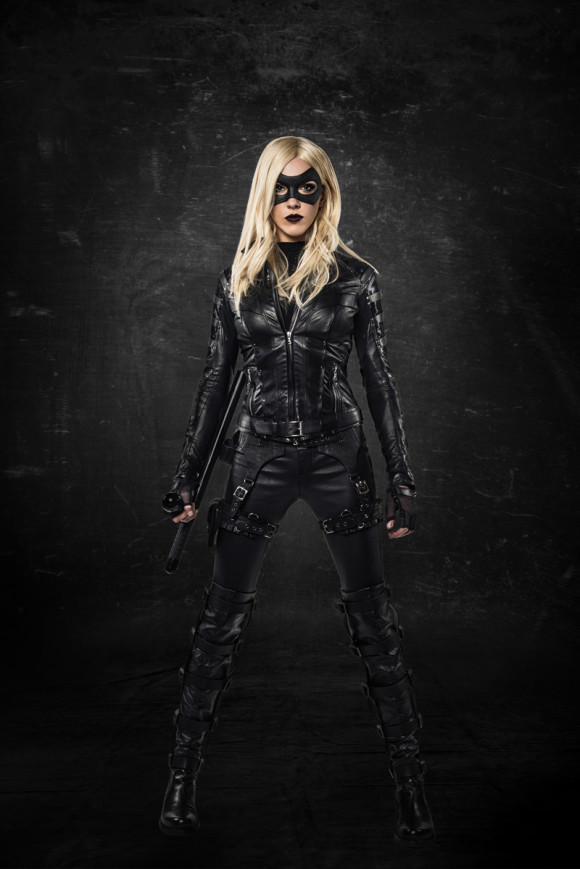 La série Arrow est diffusée chaque mercredi sur The CW (et sur TF1), avec Stephen Amell (Oliver Queen), Katie Cassidy (Laurel Lance), David Ramsey (John Diggle), Emily Bett Rickards (Felicity Smoak), Willa Holland (Thea Queen), Colton Haynes (Roy Harper), John Barrowman (Malcom Merlyn), Paul Blackthorne (Quentin Lance) et Brandon Routh (Ray Palmer).