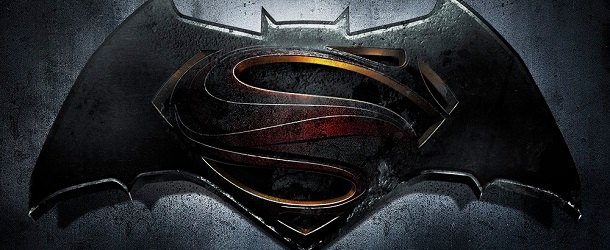 Je suis en manque de Batman v Superman : Dawn of Justice, vous êtes en manque de Batman v Superman : Dawn of Justice, la Terre entière est en manque de Batman v Superman : Dawn of Justice… mais il faut être patient. Le film sort dans quatorze mois. Quatorze mois. Voici tout de même un petit zapping à base de Chevalier Noir sous un nouveau profil et de T-Shirt en attente d'officialisation.
Batman a donc été repéré sur un stand du Hong Kong International Licensing Show (via Joblo). C'est flou, Bruce Wayne fait toujours la même tête, mais c'est la première fois qu'il pose avec Superman et Wonder Woman. Ce n'est pas rien. Dans le même temps, un T-Shirt prétendument distribué aux membres de la production a fait son chemin sur la toile (via Twitter).
Un T-Shirt orné d'une citation culte de Superman extraite de The Dark Knight Returns : « We must not remind them that giants walk the earth. » (« Nous ne devons pas leur rappeler que des géants foulent le même sol qu'eux. »). Terriblement plus impressionnant que le visuel partagé en décembre dernier par Ray 'Cyborg' Fisher. Sur un blockbuster majeur, la distribution de plusieurs T-Shirts n'est pas impossible. A confirmer…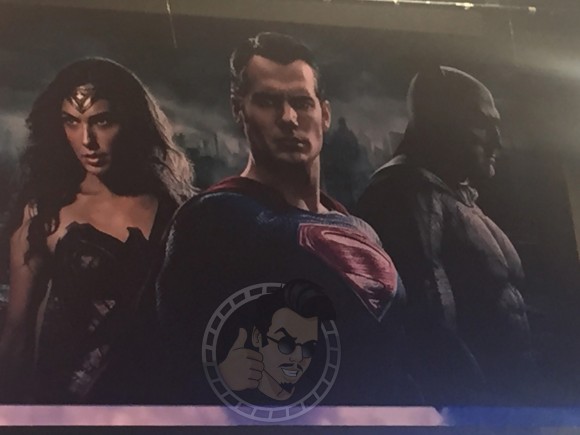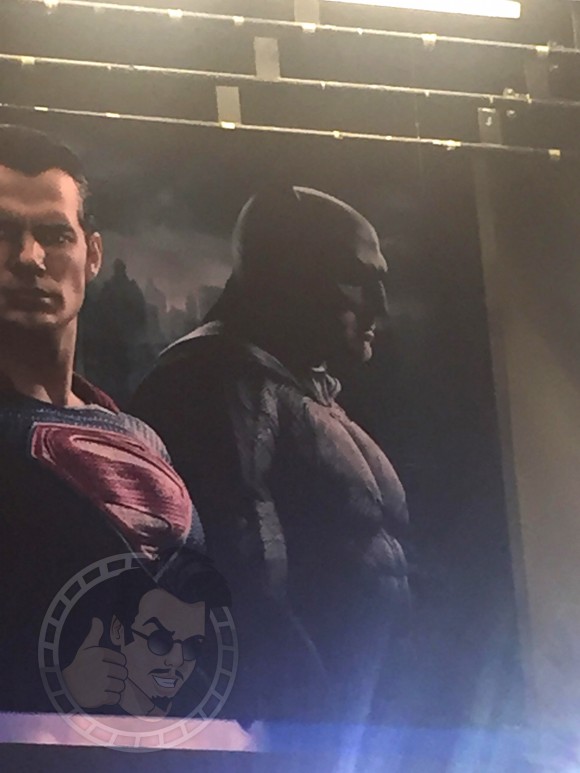 Note : on tient peut-être l'image de Batman dévoilée à la Comic-Con (mais jamais mise en ligne officiellement).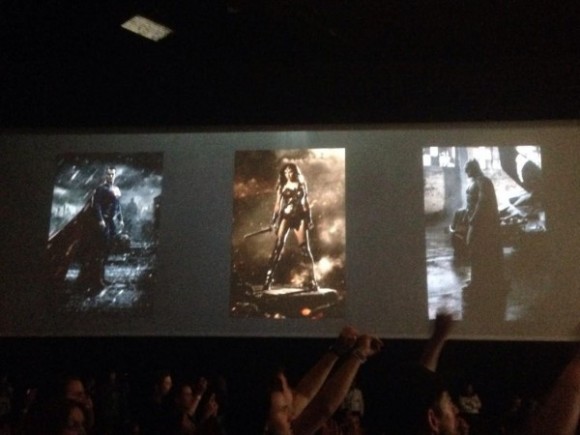 ———————————————-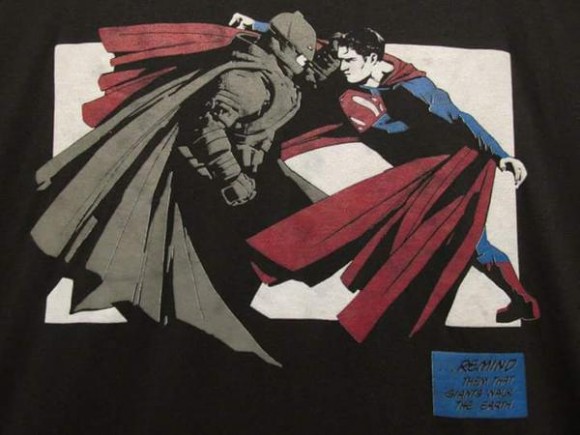 Batman v Superman : Dawn of Justice est réalisé par Zack Snyder et sort en France le 23 mars 2016, avec Henry Cavill (Kal-El/Clark Kent/Superman), Ben Affleck (Bruce Wayne/Batman), Gal Gadot (Diana Prince/Wonder Woman), Jesse Eisenberg (Lex Luthor), Amy Adams (Lois Lane), Jeremy Irons (Alfred), Laurence Fishburne (Perry White) et Diane Lane (Martha Kent).