Legends of Tomorrow passe à la vitesse supérieure. Dans la saison 2, la super-équipe affrontera… une autre super-équipe, la Legion of Doom ! Ce super-groupe maléfique rassemblera Malcolm Merlyn/Dark Archer (John Barrowman), Damien Darhk (Neal McDonough), Eobard Thawne/Reverse Flash (Matt Letscher) et Leonard Snart/Captain Cold (Wentworth Miller). Pour faire face, l'équipe du Waverider pourra compter sur plusieurs membres de la Justice Society of America : Doctor Mid-Nite, Stargirl et Obsidian…
Quand les héros seuls ne suffisent pas, le monde a besoin de légendes. Le voyageur temporel Rip Hunter a assemblé un groupe disparate de héros et de vilains, dont Firestorm, Atom, White Canary, Captain Cold et Heatwave, pour faire face à une menace inarrêtable. Après avoir sauvé le monde, les Legends of Tomorrow sont maintenant chargées de protéger le passé, le présent et le futur lui-même. Cette responsabilité va les emmener à travers l'histoire et il leur faudra faire face à une menace qui ne ressemble à rien de ce que l'humanité a connu.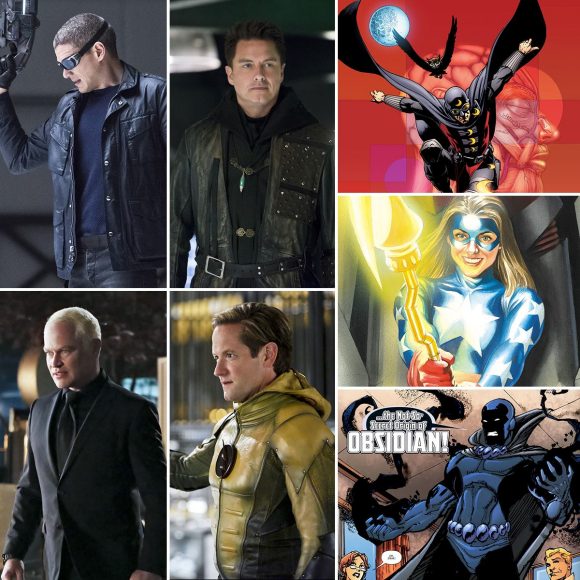 La série Legends of Tomorrow revient le jeudi 13 octobre 2016 sur la chaîne The CW, avec Brandon Routh (Ray Palmer/The Atom), Caity Lotz (Sara Lance/White Canary), Wentworth Miller (Leonard Snart/Captain Cold), Dominic Purcell (Mick Rory/Heat Wave), Franz Drameh (Jefferson 'Jax' Jackson/Firestorm), Victor Garber (Professeur Martin Stein) et Arthur Darvill (Rip Hunter).