Bonne nouvelle, pas besoin d'attendre la D23 pour découvrir les premières informations sur les séries Disney+ ! Si l'année 2020 ne comptera que deux blockbusters – Black Widow et The Eternals – au lieu des trois habituels, nous aurons tout de même The Falcon and The Winter Soldier pour nous consoler durant l'automne. Le casting se limite pour l'instant à Anthony Mackie, Sebastian Stan et… Daniel Brühl. Ce dernier est donc confirmé, contrairement à Emily VanCamp (Sharon Carter).
Helmut Zemo a justement piraté par écran interposé la courte présentation d'Anthony Mackie et Sebastian Stan : « Je voulais simplement dire bonjour à de vieux amis. Messieurs, je vous vois très bientôt… » Le détail qui tue ? Zemo porte sa célèbre cagoule violette ! Plus tôt, les deux acteurs principaux ont teasé la série de la façon suivante : « Il y a un gars en colère avec un bras et un gars confus avec des ailes et ils sont dans un show ensemble. Nous allons simplement faire de notre mieux pour survivre. » Et Mackie a révélé qu'il venait d'essayer son nouveau costume…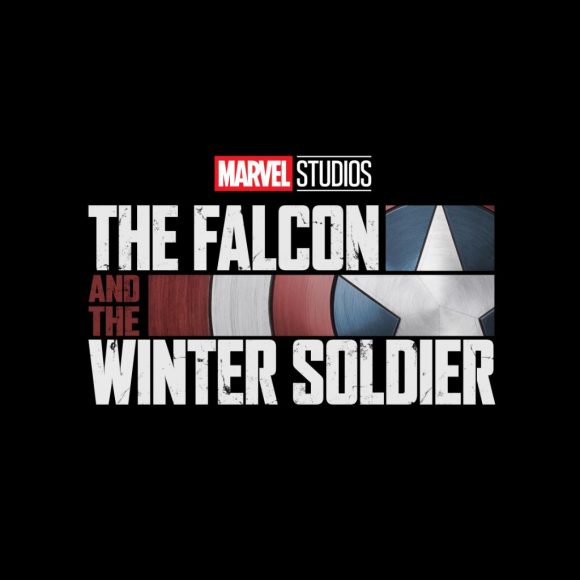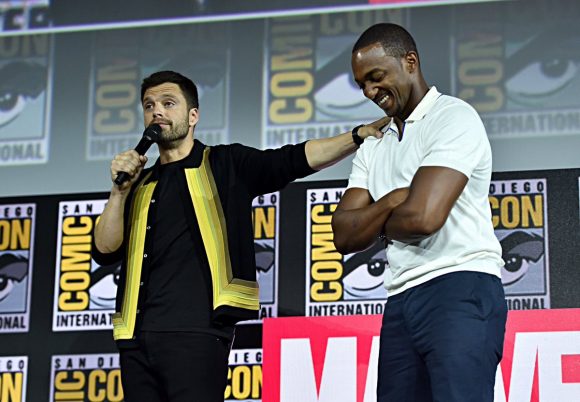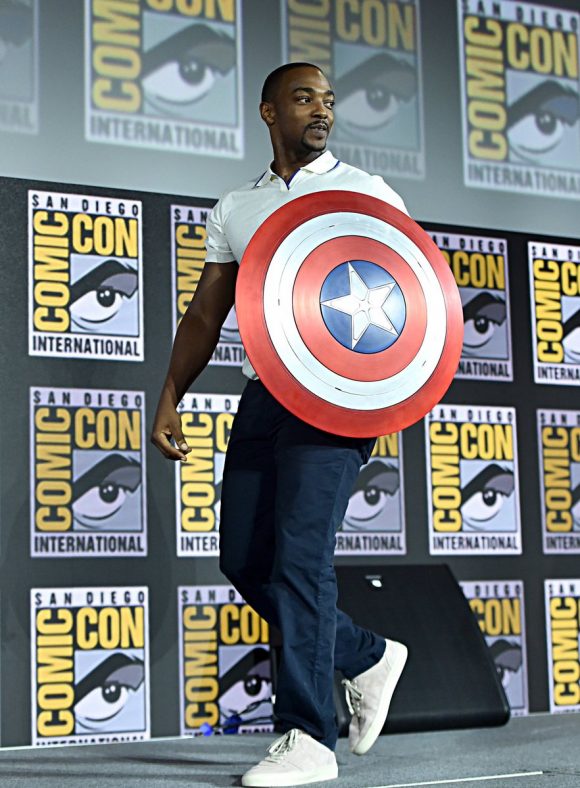 There's a new #CaptainAmerica in town, and @AnthonyMackie says he's got a new suit! The #AvengersEndgame star spilled the details about his first fitting at #ComicCon: "It looks really good" #SDCC pic.twitter.com/A8gsXsQA1o

— MTV NEWS @ SDCC (@MTVNEWS) July 20, 2019
La série The Falcon and The Winter Soldier sera diffusée à l'automne 2020 sur la plateforme Disney+, avec Anthony Mackie (Sam Wilson/le Faucon), Sebastian Stan (Bucky Barnes/le Soldat de l'Hiver), Emily VanCamp (Sharon Carter) et Daniel Brühl (Helmut Zemo).