Oups, mauvaise ligne temporelle… A deux jours de la mise en ligne, voici la très grosse scène d'ouverture de la saison 2 de The Umbrella Academy ! Même que Michael Bay est en train de la regarder en boucle. Pour vous rafraîchir la mémoire, vous trouverez également ci-dessous un récapitulatif de la saison 1. Et pour ceux qui hésiteraient encore à se lancer, sachez que cette saison 2 récolte de très belles critiques outre-Atlantique, avec 97% d'avis positifs sur Rotten Tomatoes (vs. 75% pour la saison 1). Alors, rendez-vous lundi dans le Bar de Galactus #54 pour en parler ! PS : prends garde, Baby Yoda, Baby Pogo est dans la place…
À la mort de leur père, des frères et sœurs aux pouvoirs extraordinaires découvrent des secrets de famille traumatisants et une menace terrible qui plane sur l'humanité.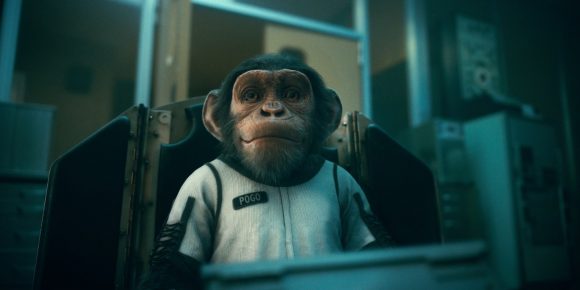 Apocalypse wow! The #UmbrellaAcademy squad avoided lunar asteroids, but what's next? Get an inside look at the trouble the Hargreeves siblings are stirring up in @UmbrellaAcad season two: https://t.co/yYdAcbzDDR Story by @cmholub pic.twitter.com/jWsqMg5gW6

— Entertainment Weekly (@EW) July 29, 2020
La série The Umbrella Academy revient le 31 juillet 2020 sur Netflix, avec Ellen Page (Vanya Hargreeves/Numéro Sept), Tom Hopper (Luther Hargreeves/Numéro Un), David Castañeda (Diego Hargreeves/Numéro Deux), Emmy Raver-Lampman (Allison c/Numéro Trois), Robert Sheehan (Klaus Hargreeves/Numéro Quatre), Aidan Gallagher (Numéro Cinq) et Justin H. Min (Ben Hargreeves/Numéro Six).