Oui, c'est bel et bien un poster officiel… (Dommage, le graphiste en charge des visuels de Legends of Tomorrow n'était pas libre !) La chaîne The CW a donc dévoilé le poster des cinq premiers épisodes de la saison 8 de The Flash, épisodes qui formeront le crossover 'Armageddon'. Sur le papier, la hype peine à décoller, puisque cette réunion ne proposera rien de réellement nouveau. Comme l'Univers Cinématographique Marvel après Avengers : Endgame, l'Arrowverse doit à son tour négocier l'après Crisis on Infinite Earths…
Une puissante menace extraterrestre arrive sur Terre dans des circonstances mystérieuses et Barry, Iris et le reste de la Team Flash sont poussés dans leurs limites au cours d'une bataille désespérée pour sauver le monde. Comme le temps est compté et que le sort de l'humanité est en jeu, The Flash et ses compagnons devront également faire appel à de vieux amis pour que les forces du bien l'emportent.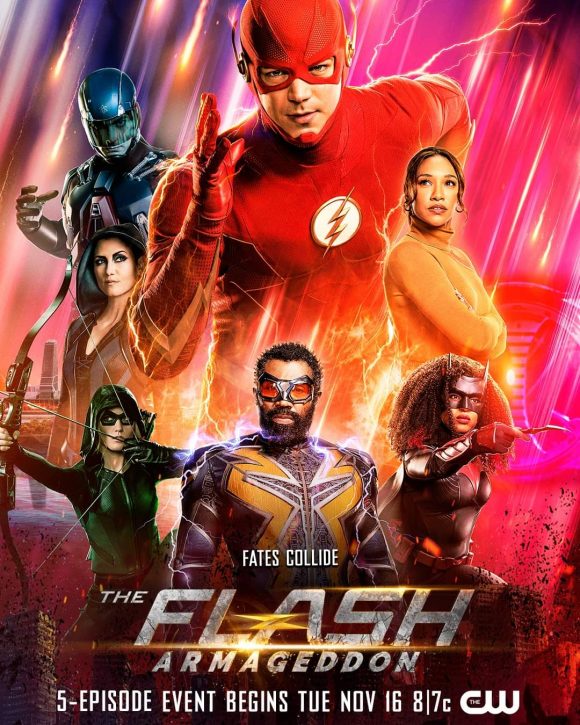 ﹡﹡﹡﹡﹡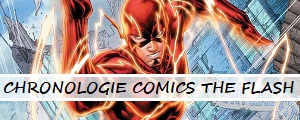 ﹡﹡﹡﹡﹡
La série The Flash revient le 16 novembre 2021 sur la chaîne The CW, avec Grant Gustin (Barry Allen/The Flash), Candice Patton (Iris West-Allen), Carlos Valdes (Cisco Ramon/Vibe), Danielle Panabaker (Caitlin Snow/Killer Frost), Jesse L. Martin (Joe West), Danielle Nicolet (Cecile Horton), Tom Cavanagh (Nash Wells), Kayla Compton (Allegra Garcia) et Brandon McKnight (Chester P. Runk).