Un réalisateur Marvel de plus pour la galaxie Star Wars, un ! Mais pas n'importe lequel. Après Jon Favreau (Iron Man), Taika Waititi (Thor : Ragnarok) et Peyton Reed (Ant-Man), c'est maintenant Peter Ramsey qui a été recruté par Lucasfilm. Dans le cas présent, il s'agit de réaliser au moins un épisode d'Ahsoka, une série dont la production devrait débuter à la fin du mois. Ramsey est bien sûr connu pour avoir co-réalisé Spider-Man : New Generation – sans oublier Les Cinq Légendes – et il se trouve que ce sera la première fois qu'il passera derrière une 'vraie' caméra ! Après tout, qui mieux qu'un réalisateur issu de l'animation pour bien comprendre Ahsoka Tano, un personnage né dans Star Wars : The Clone Wars ? C'est peut-être le raisonnement de Dave Filoni…
Après avoir fait ses débuts tant attendus en live action dans The Mandalorian, l'histoire d'Ahsoka Tano, écrite par Dave Filoni, se poursuivra dans une mini-série ayant pour vedette Rosario Dawson et produite par Dave Filoni et Jon Favreau.
Peter Ramsey is going from the Spider-Verse to the Star Wars Universe.

The #IntoTheSpiderVerse director has been tapped to direct at least one episode of #Ahsoka

More details: https://t.co/CtM0yuIPpu pic.twitter.com/yfsvxUWlip

— The Hollywood Reporter (@THR) April 8, 2022
﹡﹡﹡﹡﹡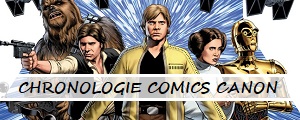 ﹡﹡﹡﹡﹡
La série Ahsoka sera diffusée en 2023 (?) sur Disney+, avec Rosario Dawson (Ahsoka Tano), Natasha Liu Bordizzo (Sabine Wren), Hayden Christensen (Anakin Skywalker/Dark Vador), Ivanna Sakhno, Mary Elizabteh Winstead et Ray Stevenson.