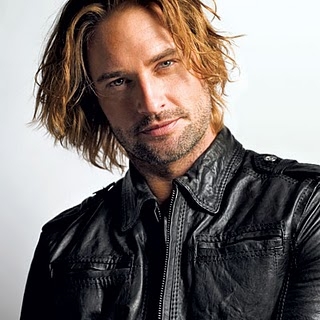 Rien de certain encore, mais
Josh Holloway
, l'inoubliable Sawyer de
Lost
, serait en négaciation pour jouer
un rôle principal
dans l'une des prochaines productions Marvel… Soit dans
Captain America
, soit dans
The Avengers..
.
Lost/Marvel
: la rencontre de deux univers adorés, le rêve ! Surtout que depuis la fin de la série, il y a une semaine,
une légion d'acteurs de grands talents se retrouvent sans rôle…
Je croise les doigts pour que le plus grand nombre d'ex-Losties puissent traverser le petit écran pour faire du cinéma, et ainsi, réussissent à gérer « l'après Lost ».
Quel serait le rôle de Josh Holloway ?
Petit liste à prendre avec des pincettes :
Clint Barton/Oeil-de-Faucon (agent du SHIELD dans The Avengers et dans le futur film spin-off sur le SHIELD). Le rôle de Clint Barton parait le plus probable, Holloway « colle » très bien à l'image d'Oeil-de-Faucon version Ultimates. Autre possibilité : Timothy "Dum Dum" Dugan (un gradé du SHIELD, compagnon de lutte de Captain America -mais il apparait toujours âgé dans les comics, bien plus que Josh Holloway). Enfin Hank Pym, le célèbre Ant-man. Passer de Sawyer à un grand scientifique de classe mondiale, pourquoi pas, mais je n'y crois pas du tout ! Si effectivement Josh Holloway rejoint la grande famille du Marvel Cinematic Universe, voilà encore un excellent acteur de plus pour notre univers favoris !