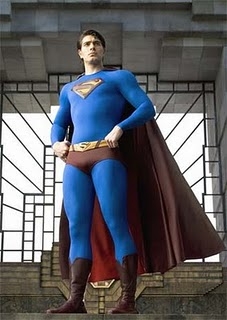 Superman : l'Homme d'acier se reboot en 2012, mais pour l'instant, c'est le temps des rumeurs/bruits de couloirs… Il y a à peine une semaine,
une liste de cinq réalisateurs
envisagés
par le « parrain » du film,
Christopher Nolan
, était dévoilée sur la toile. On y retrouvait Zack Snyder, Jonathan Liebesman, Matt Reeves, Tony Scott et Duncan Jones (
tous les détails ici
). Deux d'entre eux étaient d'ailleurs cités
pour réaliser Wolverine 2 : Tony Scott et Matt Reeves
. Désormais, c'est un autre nom attaché au mutant griffu qui rejoint la fameuse liste de Nolan… Il s'agit de
Darren Aronofsky
, l'homme qui enchaîne les chefs-d'œuvre plus vite que son ombre :
Requiem for a dream, The Fountain, The Wrestler,
et le récent
Black Swan
. Du drame au superhéros à dimension mythique, pourquoi pas ? En tout cas,
il semblerait plus à sa place que sur un Wolverine 2, un film qui est censé être orienté action.
Aronofsky est donc en discussion avec Nolan et la Warner, et aujoud'hui, on comprend mieux sa réticence à s'engager sur le film Marvel !
Les rencontres avec le parrain Nolan et le studio, c'est une étape déjà franchie par Ben Affleck, la semaine dernière. Auréolé du succès critique et public de Gone Baby Gone et surtout de The Town, l'acteur devient petit à petit un réalisateur reconnu. Assez pour être envisagé par la Warner, mais il aurait décliné l'offre. Rappelons qu'Affleck a joué dans le film Hollywoodland, qui racontait le destin tragique de George Reeves, le premier Superman de la télévsion ! Le monde est petit, surtout quand l'on constate que les noms avancés pour réaliser un film superhéroïque sont toujours les mêmes : Snyder, Reeves, Aronofsky, Liebesman… Un peu de surprise que diable !