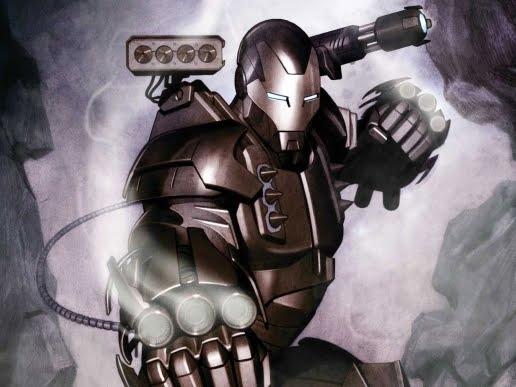 « Ils le développent en ce moment, ils travaillent dessus »…
Un film sur War Machine est donc bien à l'ordre du jour
, et c'est
Don Cheadle
, l'interprète de Jim « Rhodey » Rhodes qui le révèle !
« Je pense qu'ils ont embauché un scénariste, donc nous allons voir ce que ça va donner. Cela pourrait être très sympa. ».
Comme Cheadle,
trouvez vous que ce spin-off d'Iron Man soit une bonne idée ?
Nous avons le temps de voir venir, mais quitte à parler spin-off, un grand film d'espionnage sur le SHIELD avec Nick Fury, la Veuve Noire, Oeil-de-Faucon et l'Agent Coulson me paraît plus intéressant pour le public, plutôt qu'un
War Machine – Le film
, qui serait perçu comme un
« Iron Man bis ».
L'autre info, qui est plus ou moins une confirmation, c'est l'implication de son personnage dans
The Avengers
:
« Je ne pense qu'il se montre dans The Avengers. Je pense qu'il est une sorte de loup solitaire. »
… Si c'est exact, c'est une sage décision, l'équipe est déjà bien assez chargée comme ça !