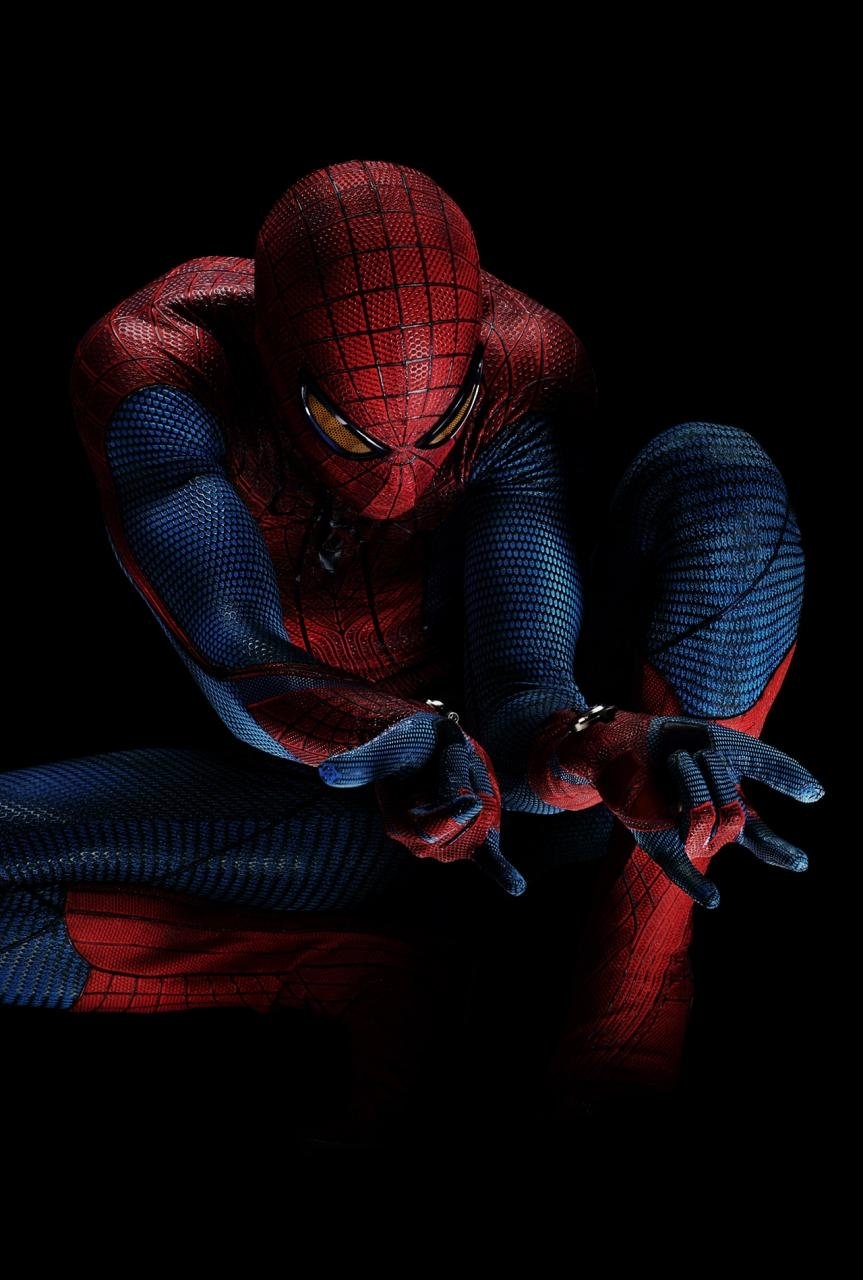 Le reboot de Spiderman a désormais un titre… Et vous connaissez la meilleure ? C'est exactement le titre réclamé par les fans :
The Amazing Spiderman
! Soit tout simplement le titre de la série racontant chaque mois les aventures de l'Homme Araignée en comics ! Merci, merci Sony. Nous avons évité les
Spiderman 3D
, et autre
Spiderman Ultimate
… Une bonne nouvelle n'arrivant jamais seule, le studio a décidé de dévoiler
une seconde photographie officielle du film
: après
un Peter Parker « battle damage » sans son masque
, voici
Spiderman
dans toute sa splendeur, avec lances-toile aux poignet et masque sur le visage ! Encore une fois, ce n'est pas une image qui est tirée du film, elle est donc contrôlée dans ses moindres détails. Le masque, les muscles, la position des mains, les lances-toile…
il ne manque plus que les pieds
, qui font justement débat ! Autres petites informations : l'acteur
Irrfan Khan
a révélé jouer
l'un des méchants du film, un rôle pivot
(on parlait de lui il y a quelques mois comme
Proto-Bouffon
) ;
Jesse Eisenberg
, la co-star de
The Social Network
, avec Andrew Garfield, aimerait bien faire un cameo dans le film ; et enfin
Sally Field
est confirmée aujourd'hui au casting (elle jouera la mère de Peter Parker).
The Amazing Spiderman
sera à découvrir en salle le
4 juillet 2012
, avec
Andrew Garfield
, Emma Stone, Rhys Ifans, Martin Sheen, Denis Leary, Campbell Scott, Julianne Nicholson, Irrfan Khan, Annie Parisse, Chris Zylka et C. Thomas Howell.
Alors conquis par le choix de ce titre ? Comblé par cette nouvelle image du costume ?
Je veux que les claviers chauffent !