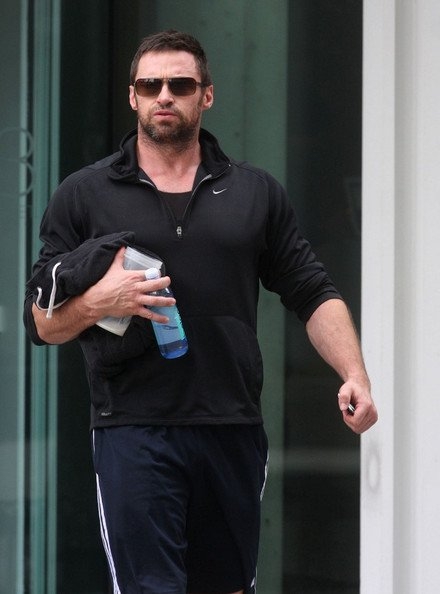 Le réalisateur
Darren Aronofsky
sait tirer le meilleur de ses acteurs : il n'y qu'à voir
The Fountain
(avec justement
Hugh Jackman
),
The Wrestler
et aujourd'hui
Black Swan
. Une fois passée dans les mains du metteur en scène de
Requiem for a dream
, Mickey Rourke et Natalie Portman ont directement volé vers la case Golden Globe et Oscar.
The Wolverine, le film sur le mutant griffu le plus célèbre de Marvel, qui ne sera pas une suite, sera-t-il le rôle de sa carrière pour l'acteur australien ?
En tout cas,
Hugh Jackman
donne de sa personne : comme le montre cette photo, il a commencé son entraînement. Salle de gym tout d'abord, pour obtenir
un Wolverine plus trapu, comme annoncé
. Dans l'assiette ensuite, avec steak, poulet, brocoli, choux-fleur huit fois par jour (?!),
un vrai travail en soit
raconte Jackman… Avec ce régime de 6000 calories, recommandé par The Rock (Dwayne Johnson) en personne,
Jackman pèse désormais 95 kilos
… Avec un acteur plus proche que jamais de son personnage, espérons que le film saura de son côté atteindre le panthéon des films superhéroïques !