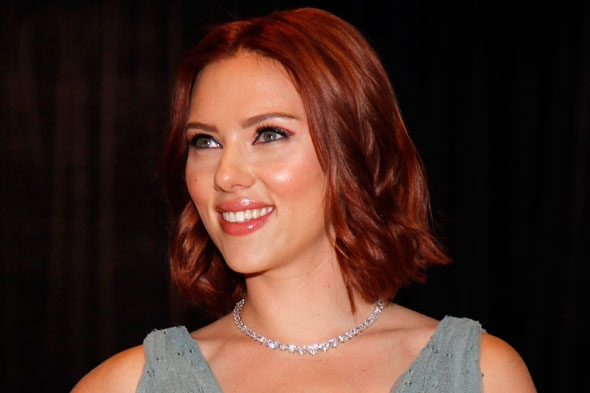 La Veuve Noire est de retour pour les Vengeurs !
Ou du moins son actrice, la ravissante
Scarlett Johansson
. L'actrice a récemment retrouvé la couleur rousse de son espionne d'héroïne, une couleur qui lui sied à ravir (mais de toute façon, même avec un sac à patate, elle serait à croquer). Au milieu du super-groupe de héros,
les femmes ne seront pas en nombre
.
La Guêpe
semble être absente du film (mais qui sait, nous ne sommes pas à l'abri d'un cameo ?).
Natalie Portman
avait annoncé au
Comic Con
sa non-participation. Il ne reste donc que
Cobie Smulders (l'Agent Maria Hill)
pour apporter une touche de féminité dans cette réunion de super-mâles. Mais tout espoir n'est pas perdu.
Quand on l'interroge sur son possible retour dans The Avengers, Jaimie Alexander, qui incarne la guerrière Sif, ne dément pas catégoriquement
: « 
Je ne peux pas parler de ça, répond-elle en riant. Et c'est drôle, parce que je ne le sais. Un grand nombre de fois, ils ne nous disent pas les choses jusqu'au dernier moment, donc je peux vraiment vous dire que j'en ai aucune idée. Ce serait très bien, et je serais totalement disposée à le faire.
« … Et vous,
ne trouvez-vous pas qu'il manque un élément féminin au film The Avengers ?
En bonus : une vidéo que je voulais caser depuis longtemps… Scarlett Johansson, Jessica Alba, Emily Blunt, Eva Longoria, et bien d'autre encore, réunies ensemble dans un sketch excellent signé Jimmy Kimmel. Le The Avengers des plus belles actrices d'Hollywood !