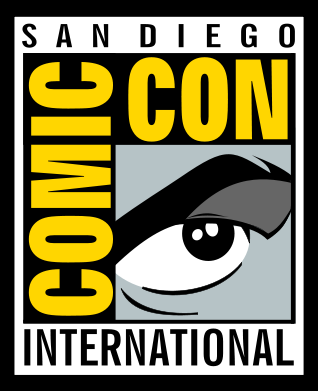 L'article, publié par le New York Times, est un mini-séisme pour tous les fans de superhéros… Les studios pourraient en effet déserter le prochain Comic Con, qui se tiendra comme chaque année à San Diego, du 21 au 24 juillet ! Depuis plusieurs années, le Comic Con était devenu un passage obligé pour les studios, qui venaient promouvoir leurs nouveaux blockbusters. L'année dernière, Disney présentait Tron – L'Héritage, DreamWorks Animation dévoilait son Megamind, et la Warner enthousiasmait les fans avec les premières images de Sucker Punch. Cette année, tout va changer : la Warner ne viendra pas présenter le nouveau Batman de Christopher Nolan, The Dark Knight Rises. Idem pour le Superman de Zack Snyder, Man of Steel. La Warner, DreamWorks, et Dinsey ne proposeront pas de grandes présentations, de grands panels cette année… Même Marvel Studios hésiterait à faire un show pour The Avengers !
La raison de ce revirement spectaculaire ? La crainte du buzz négatif et un manque de transformation des résultats du Comic Con au box office. Sucker Punch, Buried, Skyline, Scott Pilgrim… autant de films qui ont fait le buzz à San Diego, avant de bider au box office américain. Je crois que tous les fans seront d'accord avec moi : et alors ? Sans le Comic Con, les résultats au box office des films cités auraient peut être même été pires. Quand au buzz négatif, c'est la mission des studios de proposer des films et du contenu intéressants. Marvel Studios se débrouille comme un chef pour satisfaire les fans, avec en point d'orgue, la présentation énormissime du casting de The Avengers l'année dernière. Si la Warner ne sait pas se débrouiller avec Green Lantern, c'est leur problème ! Mais aujourd'hui, c'est la solution de facilité qui est choisie : aucune présentation pour les héros DC !
Le Comic Con ne sera pas désert pour autant : Sony présentera son The Amazing Spiderman, la Fox viendra avec son prequel de La planète des Singes, Tintin et le Secret de la Licorne sera à l'honneur grâce à la Paramount, et Cowboys et Aliens sera même diffusé en avant-première mondiale lors de la manifestation ! Je dois avouer ne pas croire une seconde à l'absence des Vengeurs au Comic Con. Marvel Studios en est le roi, et je suis quasi-certain qu'un panel sera organisé. Pour la Warner, la décision semble irrévocable. Que Superman ne soit pas à l'honneur aurait été normal, puisque le tournage débutera en août. Mais The Dark Knight Rises ? Je ne comprends pas.