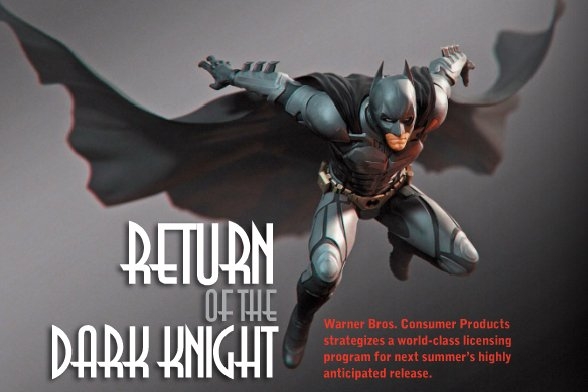 Le changement dans la continuité…
Le retour du Chevalier Noir se prépare dès aujourd'hui pour la
Warner
. Si le studio sera bien absent du
Comic Con
, il y a un salon que la
major
américaine ne pouvait rater, c'est la
Licencing International Expo

de Las Vegas !
Promouvoir auprès des acheteurs la suite de
Batman
ne doit pas être très compliqué : « 
Bonjour, voici le nouvel opus d'une saga, dont le dernier épisode a rapporté plus d'un milliard de dollars…
 » ! Ci-contre, voici donc une image promotionnelle où Bruce Wayne porte
un costume légèrement modifié
, avec ce qui semble être des protections grises au niveau des jambes. Pour espérer survivre face au méchant
Bane
, c'est la moindre des choses.
J'espère que le héros a aussi pensé à renforcer son dos…
Enfin,
le logo de The Dark Knight Rises
. Du bleu, du noir et du blanc : on ne change pas un sigle aussi iconique !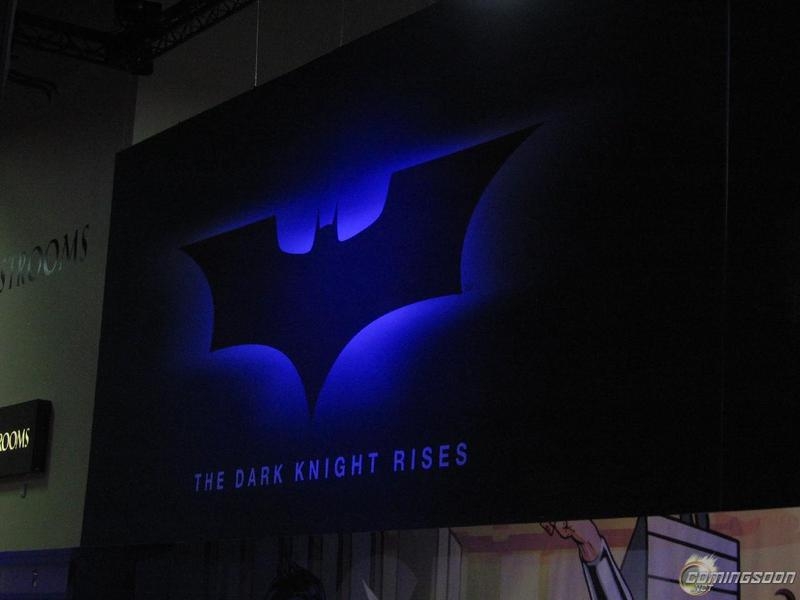 L'absence de Batman et de la Warner au Comic Con soulève un autre problème concernant la promotion du film. Autour de The Dark Knight avait été organisé un fabuleux jeu de piste virtuel, avec des faux-sites (Harvey Dent et le Joker en vedette), des énigmes, etc… Or, le Comic Con sert traditionnellement de base de lancement pour ce type de jeu en réalité alterné. Si à cela on ajoute que la société 42 Entertainment, responsable de cette grande campagne virtuelle, n'a pas été réengagée pour The Dark Knight Rises, je crois que nous allons retrouver un style de promotion plus classique (et moins coûteux pour le studio), à base de Twitter et de Facebook ! Mais après tout, s'il y a un film qui peut vivre sans aucune promotion, c'est bien le prochain Batman de Christopher Nolan.