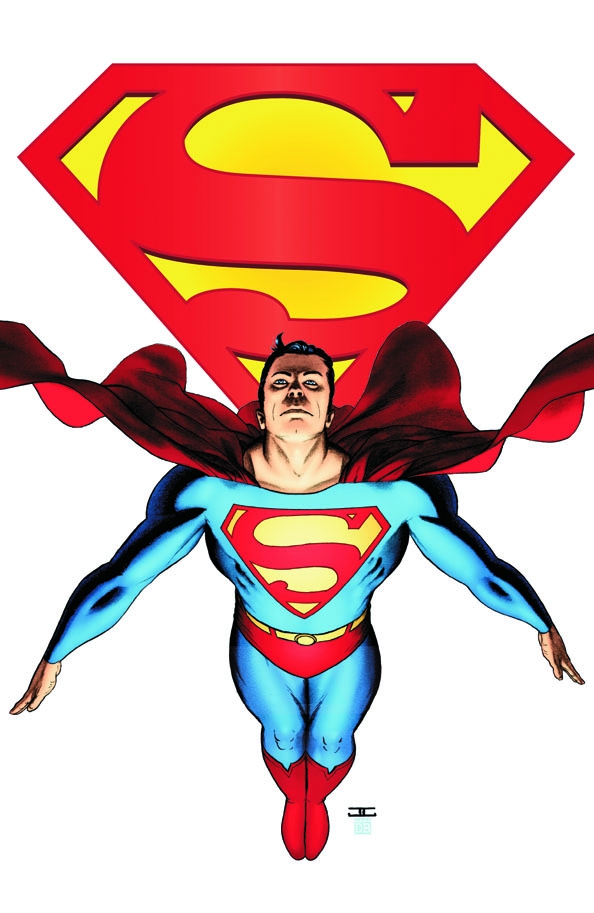 La phrase du jour pour les fans de
DC Comics
:
Warner Bros. Pictures
a annoncé aujourd'hui que
le film Superman – Man of Steel, réalisé par Zack Snyder, ne sortira pas en décembre 2012 comme prévu initialement, mais le 14 juin 2013
… Boum ! Deux ans. Une éternité. Alors que le tournage va commencer la semaine prochaine à Chicago ! La première réaction est bien sûr un
Wrooooong !
digne de Lex Luthor dans
Superman Returns
. Mais une fois calmé, ce changement de date est finalement assez logique, et c'est même une bonne nouvelle. Depuis sa mise en chantier, le
reboot
de
Superman
n'avait pas de date fixe, juste un vague « décembre 2012 ». Or le 14 décembre 2012 sortira la première partie du film
The Hobbit
… un long métrage
Warner
.
Le studio ne va bien évidemment pas caser deux de ses plus prometteurs blockbusters le même mois.
Et honnêtement, qui a envie de regarder un film
Superman
en décembre ? Le Dernier fils de Krypton n'est pas un héros de Noël, il est plus logique de le retrouver en été, donc en 2013. Avec un temps de production confortable, Snyder, qui tourne pourtant très vite (
300, Watchmen, Ga'Hoole
et
Sucker Punch
depuis 2007, il faut le faire !) aura donc tout le temps de peaufiner les moindres détails de son film. Cette sortie décalée permettra aussi
d'
éviter une fatigue du public après un été 2012 très riche
(
The Avengers, The Amazing Spiderman, The Dark Knight Rises
). Donc autant répartir le plaisir sur deux années ! En 2013,
Superman
rejoint donc
Iron Man 3
(3 mai) et
Thor 2
(26 juillet). Il n'y a plus qu'à prier pour les Mayas se soient gourés dans leur calendrier :
JE VEUX voir un Superman réalisé par Zack Snyder !