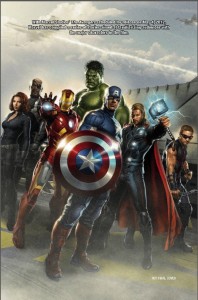 C'est beau ! Voici
un nouveau « promo art » ou « poster art » pour The Avengers
: l'équipe est au grand complet sur le pont de l'Héliporteur… Même Hulk s'est transformé pour l'occasion ! On notera que le Géant de Jade est légèrement plus grand que sa version de l'
Incroyable Hulk
. Autre détail, qui n'en sera pas un pour certains :
Steve Rogers est bien le chef de l'équipe
. La facilité serait de mettre Iron Man en avant à cause de son succès au box office. Il faut bien sûr attendre la mise en place de la promotion, mais pour le moment, Rogers est clairement le meneur du groupe. Cette magnifique couverture ornera un futur ouvrage publié par
Marvel
,
Road To The Avengers,
qui rassemblera tous les
comics
se situant dans la continuité des films
Marvel Studios
:
I Am Iron Man, Iron Man Security Measures, Iron Man 2 – Public Identity, Iron Man 2 – Agents Of SHIELD
et
Captain America – First Vengeance
. Nous n'avons plus qu'à croiser les doigts pour que la prochaine image de ce type soit, non pas une illustration, mais bien un poster avec les acteurs ! Heureusement, le numéro de septembre du magazine
Entertainment Weekly
ne devrait plus tarder…
The Avengers
sort en France le 25 avril 2012 avec Robert Downey Jr. (
Iron Man
), Chris Hemsworth (
Thor
), Chris Evans (
Captain America
), Jeremy Renner (
Oeil de Faucon
), Mark Ruffalo (
Hulk
), Scarlett Johansson (
la Veuve Noire
), Clark Gregg (
l'agent Coulson
), Samuel L. Jackson (
Nick Fury
), Cobie Smulders (
Maria Hill
), Tom Hiddleston (
Loki
) et Stellan Skarsgård (
Erik Selvig
).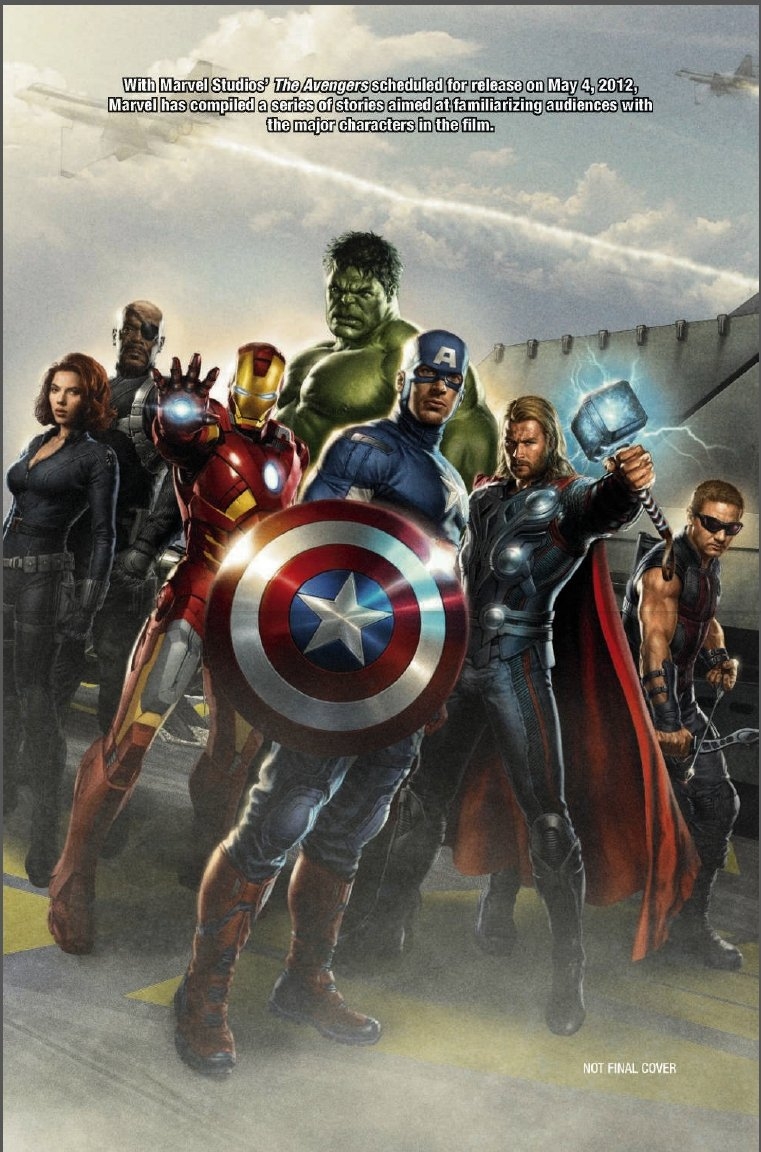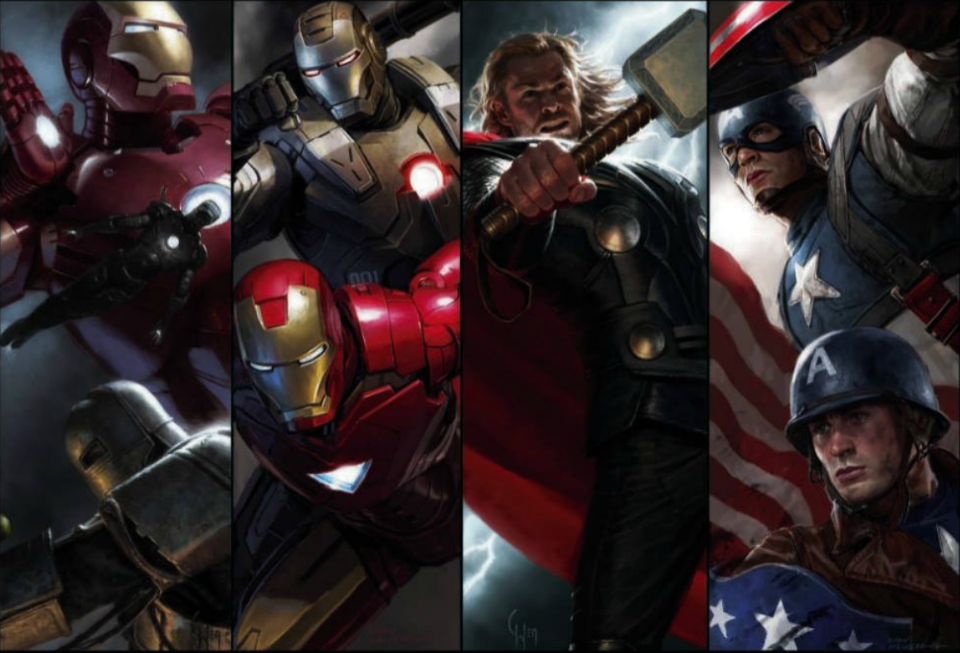 L'art cover d'un autre ouvrage à paraître prochainement…
La réaction de Loki après avoir vu ce poster… (image tirée du tournage d'hier)