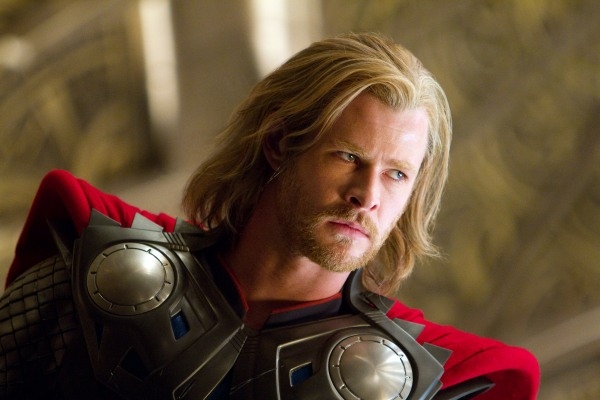 Depuis l'annonce du
départ de Kenneth Branagh
de la divine franchise,
Marvel Studios
s'active pour lui trouver un remplaçant. Selon
Variety
, le réalisateur
Brian Kirk
est en négociation pour obtenir le poste. Un choix motivé par sa récente expérience dans la série
Game of Thrones
, dont il a réalisé trois épisodes (saison 1, épisodes 3 à 5). Je n'ai pas encore eu le plaisir de découvrir cette série de
medieval fantasy
d'
HBO,
adaptée de l'œuvre de George R.R. Martin, mais si vous l'avez vue, n'hésitez pas à donner votre avis ! Cela permettra de se faire une petite idée. Kirk a notamment mis en scène un épisode – visiblement très apprécié – de
Dexter
, un autre de
Boardwalk Empire
, ainsi que les deux premiers de
Luther
. Que du lourd.
Marvel Studios avait aussi étudié d'autres noms
:
Drew Goddard
(
Cabin in the Woods
– un futur film d'horreur produit par… Joss Whedon avec…
Chris Hemsworth
),
James McTeigue
(
Ninja Assassin
,
V for Vendetta
),
Noam Murro
(
300: Battle of Artemesia
) et
Breck Eisner
(
The Crazies
).
Concernant l'histoire, la suite de Thor pourrait mettre en scène encore plus d'Asgardiens et de créatures de la mythologie nordique, ce qui ferait du film la grande aventure Marvel en terme d'échelle, The Avengers mis à part… Se dirige-t-on vers un Thor 2 entièrement situé en Asgard (Asgard + les royaumes six royaumes encore inexplorés) ? Selon vous, Thor doit-il limiter ses passages sur Terre lors de grandes occasions, comme The Avengers ?
Quoiqu'il en soit, Thor 2 a le temps de trouver son capitaine (pardon, vraiment désolé) et son histoire : le film sortira aux Etats-Unis le 26 juillet 2013.