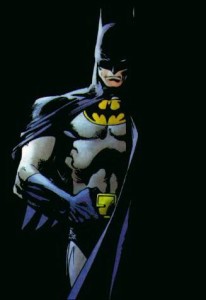 Cet article consacré à The Dark Knight Rises sera en deux temps, avec une bonne, et une mauvaise nouvelle. Commençons par la bonne : la rumeur annonçant qu'un prologue du film d'une durée de 6 minutes serait diffusé avant les séances IMAX de Mission Impossible 4 est confirmée. Comme il y a trois ans avec Je suis une légende, quelques spectateurs chanceux pourront s'extasier devant la séquence d'introduction du dernier Batman de Christopher Nolan. Mais… il y a un « mais » aussi gros qu'une pellicule de 70 mm.
Car voici la mauvaise nouvelle : la chaîne américaine de salles de cinémas AMC précise que ce prologue ne sera pas visible dans les salles IMAX numériques, mais uniquement dans les salles projetant des films en 70 mm. Or il s'avère qu'il n'y en a pas en France. Toutes les salles commerciales ouvertes récemment projettent en numérique. La salle IMAX du Gaumont Disney Village proposait il y a deux ans encore la projection en 70 mm ; mais en 2010, le projecteur a été remplacé par un système numérique. J'en arrive donc à la conclusion que nous ne pourrons pas voir le prologue de The Dark Knight Rises en France (à moins que cette mesure ne s'applique qu'aux Etats-Unis, mais cela semble peu probable). L'extrait sera-t-il visible sur internet ? Logiquement non : en 2007, la scène du braquage de banque mené par le Joker n'avait pas été mise en ligne. Il fallait se déplacer pour la voir. Sera-t-il possible d'obtenir une version pirate ? Là encore, le résultat s'annonce délicat, à cause de l'immensité des salles IMAX. Difficile en effet de filmer l'intégralité d'un écran mesurant une vingtaine de mètres de large ! Rendez-vous néanmoins le 16 décembre 2011 pour une description complète des scènes diffusées. En attendant, vous pouvez verser toutes vos larmes de fan dans la section commentaires !
The Dark Knight Rises sort le  25 juillet 2012, avec Christian Bale (Bruce Wayne/Batman), Morgan Freeman (Lucius Fox), Anne Hathaway (Selina Kyle/Catwoman), Gary Oldman (Jim Gordon), Tom Hardy (Bane), Joseph Gordon-Levitt (John Blake), Marion Cotillard (Miranda Tate), Michael Caine (Alfred) et Josh Pence (Ra's al Ghul jeune).