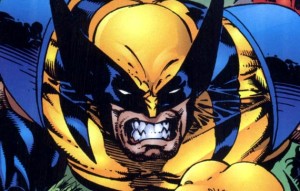 Si le retour de Wolverine n'est toujours pas pour demain (sortie probable en 2013), son acteur Hugh Jackman donne au moins des nouvelles de l'avancée du projet. Dans The Wolverine, le mutant griffu le plus célèbre de l'univers Marvel viendra frotter ses griffes d'adamantium contre l'acier du sabre japonais du Samouraï d'Argent… Mais qu'en est-il de la violence du film ?
Pour Jackman : « Il y a une telle tentation de faire un film Wolverine « R rated » [le code désignant aux États-Unis les films interdits aux moins de 17 ans non accompagnés d'un adulte]. J'ai toujours senti ça et je sais que beaucoup de fans aimeraient ça, et je suis entièrement d'accord. S'il y a bien un super-héros qui devrait être « R rated », c'est Wolverine. Cependant ces dix dernières années, j'ai aussi rencontré de nombreux enfants de 12, 13, 14, 15 ans pour qui Wolverine n'est pas juste cool, vous le voyez dans leurs yeux, il est tout pour eux. Mon truc avec James Mangold [le réalisateur], nous étions comme « ne laissons pas ce sujet hors de la table ». Il y a même des discussions pour faire deux versions et de comment filmer les deux pendant que nous tournons, ce qui pourrait être vraiment cool. Mais vous devez avoir une très bonne raison d'exclure ces [jeunes] fans. »
C'est un fait connu : les fans (adultes) rêvent de voir sur grand écran un Wolverine digne des comics… Mais « le meilleur dans sa partie » n'étant pas un personnage tout public, son caractère a été quelque peu adouci au fil des films. Si l'idée évoquée par Jackman se concrétise, il faudrait s'attendre à ce que le film The Wolverine soit tourné dans un premier temps comme un long métrage à destination d'un public mature. Par la magie du montage, il y aurait ensuite deux versions : l'une pour le grand public, celle visible en salle, et l'autre non expurgée, qui sortirait en DVD/Blu-Ray. Une bonne manière de satisfaire tout le monde, les fans… et le studio ! Mais avec des si… 
Selon vous, Wolverine doit-il rester le sage personnage que nous connaissons au cinéma, ou doit-il devenir le tueur de sang-froid des comics ?