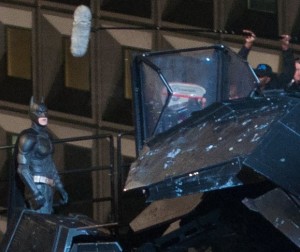 L'actualité super-héroïque est désespérément calme ces derniers temps… je suis en manque ! Heureusement, il y a toujours quelques petites images du tournage de The Dark Knight Rises à se mettre sous la rétine. Dernièrement, Christian Bale a repris son costume de Batman pour une scène se déroulant tout en haut d'un gratte-ciel new-yorkais, soit pile le genre d'endroit où il gare sa Batwing. Une Batwing qui a pour diminutif « The Bat » sur les feuilles de tournage. Serait-ce son nom définitif, ou une simple abréviation ?
Sans surprise, le prologue du film, qui sera diffusé dès le 14 décembre prochain aux Etats-Unis (juste avant Mission Impossible 4 et seulement dans certaines salles IMAX) a été classifié PG-13. C'est le classement classique des blockbusters (un léger avertissement pour les plus jeunes spectateurs). Tout au plus sait-on que ce PG-13 est justifié par des éléments de violence… S'il s'agit de violence physique, j'espère que l'alter ego de Bruce Wayne ne souffrira pas trop dès les premières minutes du film, car Christopher Nolan lui a apparemment prévu un sacré programme pour la suite (Break the Bat ?)…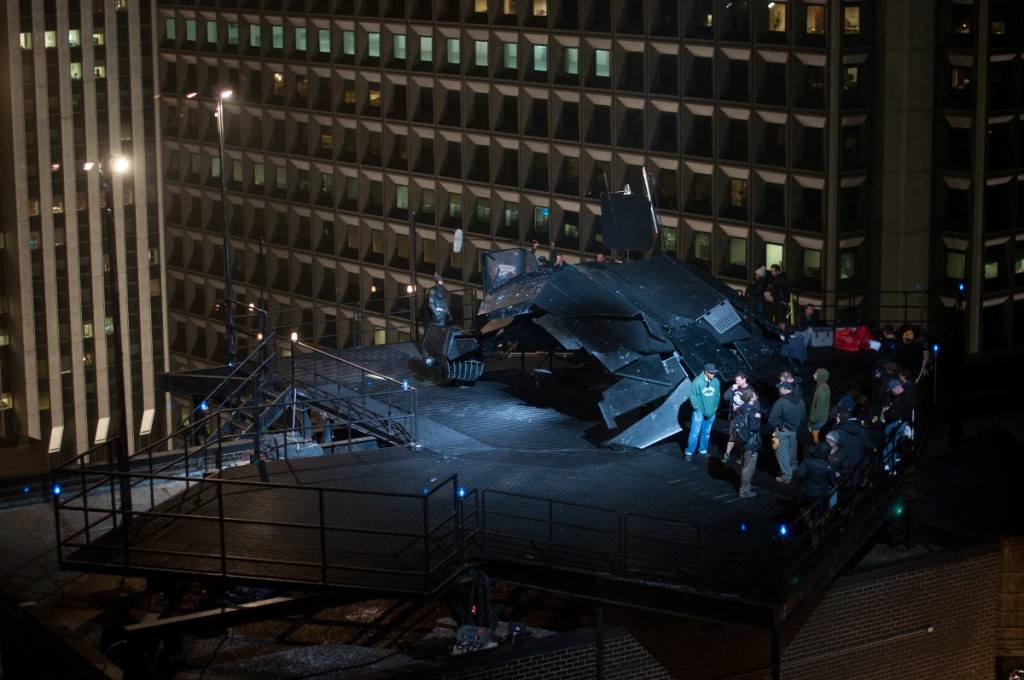 The Dark Knight Rises sort le  25 juillet 2012, avec Christian Bale (Bruce Wayne/Batman), Morgan Freeman (Lucius Fox), Anne Hathaway (Selina Kyle/Catwoman), Gary Oldman (Jim Gordon), Tom Hardy (Bane), Joseph Gordon-Levitt (John Blake), Marion Cotillard (Miranda Tate), Michael Caine (Alfred) et Josh Pence (Ra's al Ghul jeune).