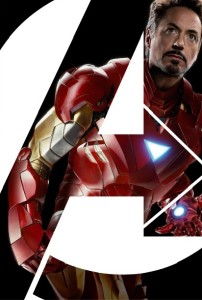 S'il ne fait aucun doute que The Avengers sera un succès aux Etats-Unis, la franchise Marvel doit encore prouver son potentiel dans le reste du monde, particulièrement en Europe, afin de ne pas être catalogué comme un film de super-héros de plus. Thor et Captain America ont réalisé cette année des scores corrects, mais qui sont loin d'approcher le box office d'un Spiderman. The Avengers doit donc être perçu comme l'évènement qu'il est, et Disney l'a bien compris ! C'est pourquoi le 25 avril 2012 (le film sort avec 10 jours d'avance sur notre continent), une avant-première avec les acteurs sera organisée en Italie, et plus précisément à Milan.
Il y a quelques jours, une dirigeante de Disney en Russie annonçait de son côté sa volonté d'organiser une avant-première dans son pays en présence des acteurs… Si l'on en croit ces éléments, l'équipe des Vengeurs au grand complet pourrait donc s'engager dans une tournée européenne, et il paraît improbable de voir la France oubliée. Ce n'est qu'une supposition, mais plus la campagne promotionnelle avance, plus une avant-première française de The Avengers avec les acteurs semble possible. Ce type d'événement étant généralement annoncé bien en amont, nous devrions en savoir plus dans les prochaines semaines !
The Avengers sort le 25 avril 2012 avec Robert Downey Jr. (Tony Stark/Iron Man), Chris Hemsworth (Thor), Chris Evans (Steve Rogers/Captain America), Jeremy Renner (Clint Barton/Oeil de Faucon), Mark Ruffalo (Bruce Banner/Hulk), Scarlett Johansson (Natasha Romanoff/la Veuve Noire), Clark Gregg (l'agent Coulson), Samuel L. Jackson (Nick Fury), Cobie Smulders (Maria Hill), Tom Hiddleston (Loki) et Stellan Skarsgård (Erik Selvig).