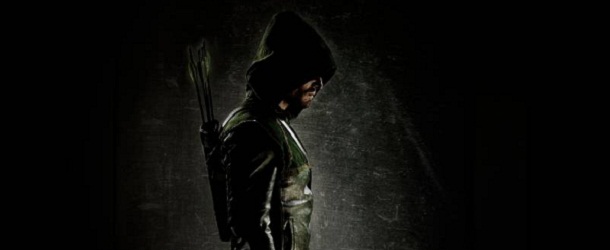 A défaut d'avoir une série Marvel à se mettre sous la dent cette année, les fans de comics pourront se consoler à la rentrée avec Arrow, une nouvelle série diffusée sur la chaîne The CW, qui contera les aventures de l'archer Green Arrow, alias le milliardaire Oliver Queen. Le justicier de Starling City est interprété par Stephen Amell, et comme vous pouvez le voir sur cette nouvelle image, c'est un choix de casting assez convaincant ! Manifestement, le network américain a choisi de repartir à zéro avec ce personnage, n'engageant pas Justin Hartley, qui avait interprété le héros durant plusieurs saisons de Smallville.
L'explication se trouve sans doute dans les propos du réalisateur du pilote, David Nutter, qui déclare : « Arrow est une série différente [de Smallville] – plus sombre et plus tranchante (…). Nous créons un monde réaliste, crédible, dans lequel Oliver Queen peut faire des choses incroyables. » Pour l'anecdote, David Nutter a également réalisé le pilote de Smallville, et plus généralement, c'est une légende de la télévision US puisque la quasi-totalité des pilotes qu'il réalise (Roswell, Dark Angel, Supernatural, The Sarah Connor Chronicles, The Mentalist) se transforment en série à succès ! La série Arrow sera donc diffusée à la rentrée aux Etats-Unis, le mercredi à 20 heures.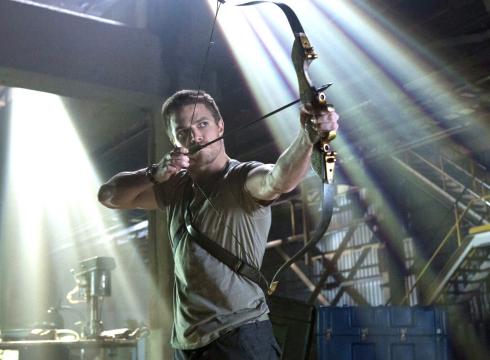 Voici le résumé officiel de l'histoire : Après avoir échoué sur une île perdue pendant cinq ans, l'ancien milliardaire Oliver Queen revient avec un ordre du jour mystérieux et de nouvelles compétences mortelles qu'il utilise dans sa guerre contre le crime.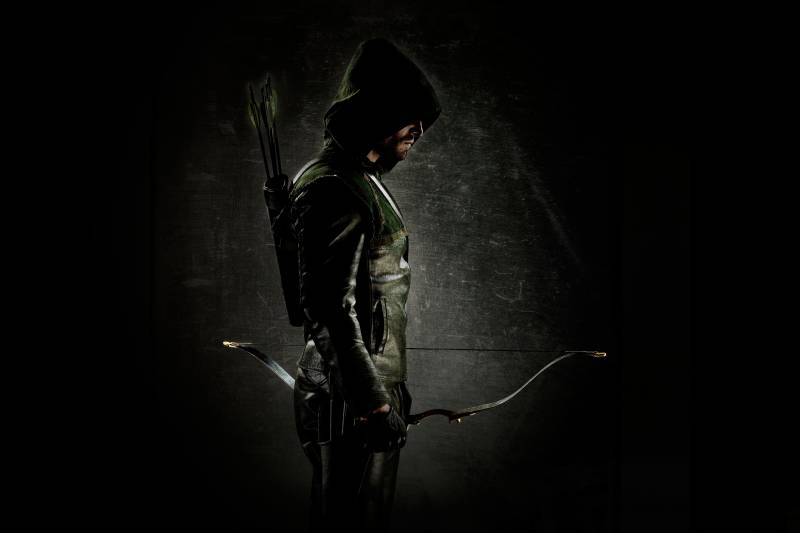 Au casting d'Arrow, les spectateurs pourront retrouver Stephen Amell (Oliver Queen/Green Arrow), Colin Donnell (Tommy Merlyn), Katie Cassidy (Laurel Lance), David Ramsey (John Diggle), Willa Holland (Thea Queen), Susanna Thompson (Moira Queen), Paul Blackthorne (Quentin Lance), Colin Salmon (Walter Steele) et Darren Shahlavi (Constantine Drakon).