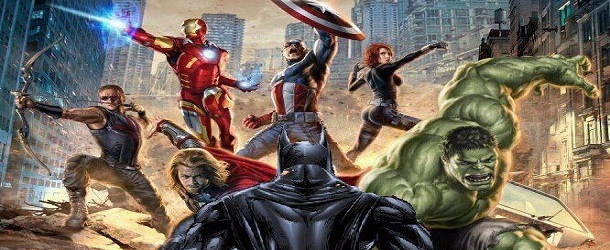 [Le jour où Marvel Studios triomphe avec The Avengers, la Warner annonce un film avec Batman et Superman en LEGO… On a vu plus offensif comme riposte !]
Champagne ! Ce mardi 26 juin, The Avengers est entré encore un peu plus dans l'histoire du box office américain, en dépassant la barre des 600 millions de dollars. Un chiffre magique, qui n'était jusqu'à maintenant qu'à la portée d'un certain James Cameron (658.7 millions pour Titanic et 760.5 millions pour Avatar). Aujourd'hui, mercredi 27 juin, la super-production de Joss Whedon dépassera la première carrière du paquebot (son score sans la ressortie 3D), qui s'établissait à 600.8 millions de dollars. Les Vengeurs ont encore une semaine de répit avant la sortie de l'autre grand film Marvel de l'été, The Amazing Spiderman.
Effondrement ou pas, le blockbuster terminera sa course entre 625-635 millions de dollars. Une performance historique, même en tenant compte de la 3D et de l'inflation. Et pour mettre un terme à la future guerre The Avengers/The Dark Knight Rises, je suis certain que de savantes études sortiront d'ici quelques mois pour estimer le nombre d'entrées de ces deux mastodontes, afin de les départager une bonne fois pour toute ! Au niveau mondial, le film cumule très exactement à 1 437 287 534 dollars, et s'approche donc doucement du milliard cinq. Moitié moins qu'Avatar (2.8 milliards) et encore loin derrière Titanic (2.2 milliards), mais cela reste bien entendu un score miraculeux, la troisième meilleure performance de tous les temps !