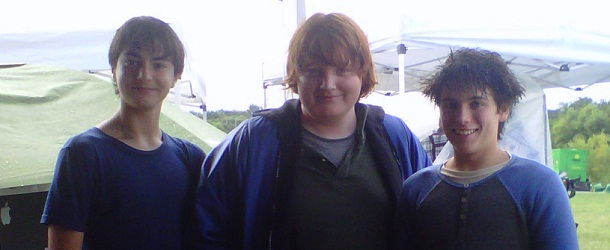 Avouons le, ce n'est pas vraiment la joie en ce moment pour les fans de Superman… Rien de neuf à se mettre sous la dent, mais cela va bientôt changer ! Après avoir délaissé le Comic Con en 2011, la Warner viendra présenter Superman – Man of Steel lors de l'évènement geek ultime de l'année, qui se tiendra à San Diego du 12 au 15 juillet prochain. Dans deux très grosses semaines, nous aurons donc au moins des réactions aux premières images du film de Zack Snyder ! Et avec un peu de chance, les séances de The Dark Knight Rises seront accompagnées d'un teaser.
Pour le moment, nous devons nous contenter d'une nouvelle photo de tournage, parvenue entre les mains du site SupermanHomepage. De gauche à droite, voici Robert Gerdisch (Whitney Fordman), Jack Foley (Pete Ross), et… Dylan Sprayberry (Clark Kent). Ce dernier aura 14 ans dans un peu plus d'une semaine. Il incarne ainsi une version jeune du héros, dans une énième scène de flashback retraçant sa vie à Smallville !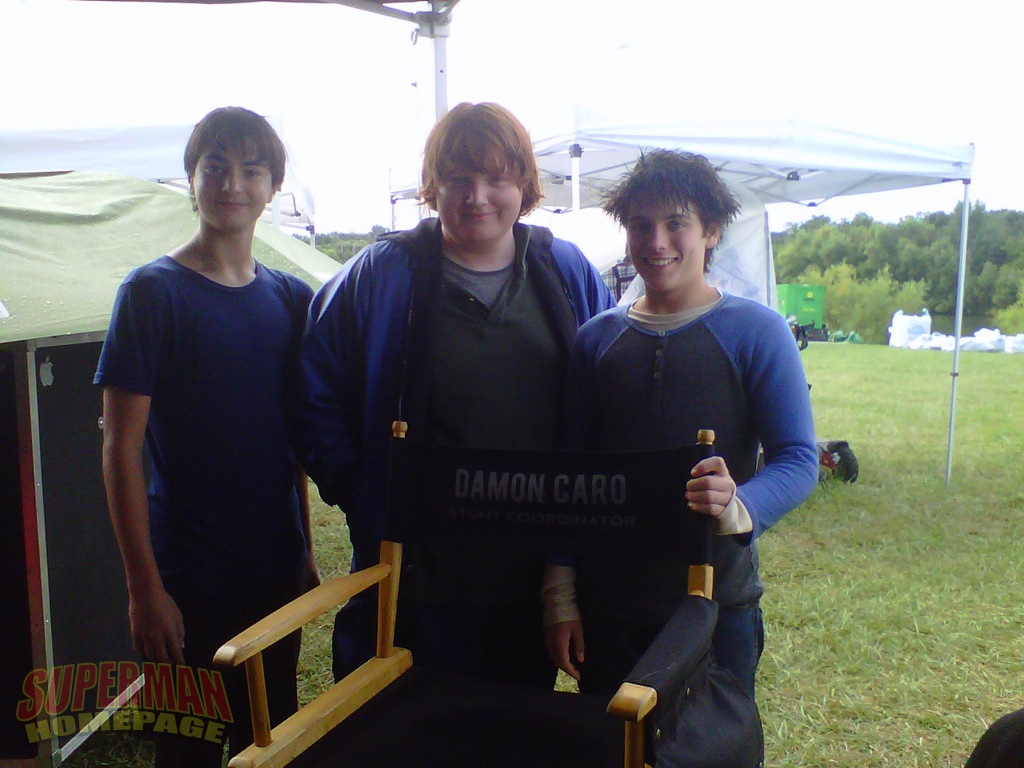 Superman – Man of Steel sort le 14 juin 2013 (date de sortie américaine) avec Henry Cavill (Clark Kent/Superman), Amy Adams (Lois Lane), Diane Lane (Martha Kent), Kevin Costner (Jonathan Kent), Laurence Fishburne (Perry White), Michael Shannon (Général Zod), Russell Crowe (Jor-El), Ayelet Zurer (Lara), Antje Traue (Faora), Harry Lennix (Général Swanwick) et Christopher Meloni (Colonel Hardy).