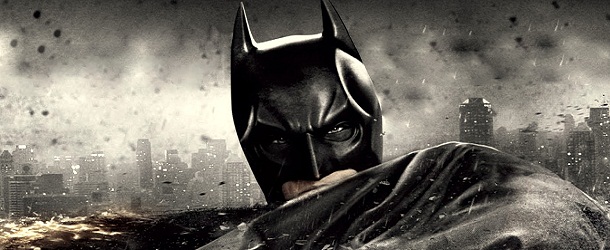 Deshey, deshey. Basara, basara. Deshey, deshey, basara, basara ! La vidéo de la semaine pour The Dark Knight Rises, c'est une publicité pour la marque de boisson Mountain Dew. Comme vous pouvez le voir, il s'agit d'une séquence de combat en milieu urbain, diffusée à l'envers, et dans laquelle Batman est impliqué. Impossible de savoir avec certitude si cette publicité utilise des images qui seront présentes dans le film (notons que c'est quand même souvent le cas lors des campagnes de ce genre). Avons-nous là une poignée de secondes de la grande bataille pour la libération de Gotham City ?
Le code visible dans la publicité (« 9D2AH6TPS1 »), permettre à partir de demain de débloquer du contenu exclusif sur le site DewGothamCity. Mais ce qui est déjà très intéressant, c'est que ces images – si elles sont bien issues du film -, ne correspondent à rien de ce que nous avons pu voir auparavant. La charge des forces de police de Gotham contre les troupes de Bane se déroule de jour dans les différentes bandes annonces et spots TV. Or ici, nous avons peut-être la preuve que le combat sera d'une durée homérique, s'étendant à la fois de jour ET de nuit ! Et non en une heure montre en main…
The Dark Knight Rises sort le 25 juillet 2012, avec Christian Bale (Bruce Wayne/Batman), Morgan Freeman(Lucius Fox), Anne Hathaway (Selina Kyle/Catwoman), Gary Oldman (Jim Gordon), Tom Hardy (Bane), Joseph Gordon-Levitt (John Blake), Marion Cotillard (Miranda Tate), Michael Caine (Alfred) et Josh Pence (Ra's al Ghul jeune).