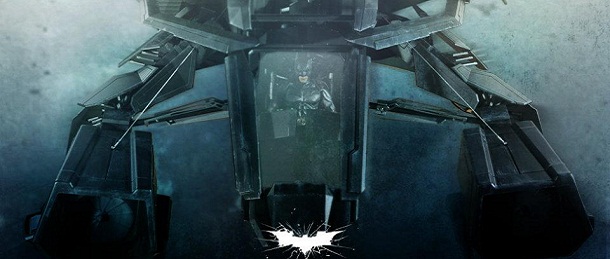 Vous avez aimé la musique de The Dark Knight Rises composée par Hans Zimmer ? Ça tombe bien, moi aussi. Je peux même toucher du doigt le CD du film, qui est à quelques centimètres de moi (pas vraiment de goodies à l'intérieur pour ceux qui se le demanderaient, si ce n'est une sorte d'autocollant représentant un Bat-symbole à la craie… verte). Bref, tout ça pour dire que la chaîne vidéo SoundWorks Collection a mis en ligne une featurette consacrée à la création de la musique et du son dans le nouveau Batman. C'est très intéressant, mais c'est malheureusement en anglais.
Bilingue ou non, cela n'empêche pas de voir le compositeur Hans Zimmer dans son antre, au milieu de son piano et de ses ordinateurs, évoquant sa dernière collaboration en date avec Christopher Nolan. Quant à Richard King, monteur son et responsable du design sonore, il revient sur l'élaboration de la voix de Bane, et sur le bruit si particulier émis par The Bat… Remerciement énorme à Zimmer pour son morceau Why do we fall ? qui a sublimé la scène ou Bruce Wayne fait vous savez quoi sur un mur. Et vous, quel est votre morceau préféré dans la musique de The Dark Knight Rises ?
The Dark Knight Rises est maintenant visible sur tous les écrans français, avec au casting Christian Bale (Bruce Wayne/Batman), Morgan Freeman (Lucius Fox), Anne Hathaway (Selina Kyle/Catwoman), Gary Oldman (Jim Gordon), Tom Hardy (Bane), Joseph Gordon-Levitt (John Blake), Marion Cotillard (Miranda Tate) et Michael Caine (Alfred).