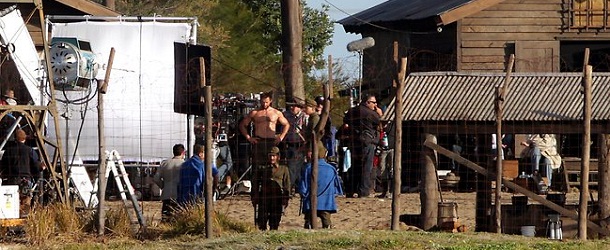 Et c'est parti pour The Wolverine ! Le tournage des nouvelles aventures du mutant le plus célèbre de la planète a débuté lundi, à Botany Bay, en Nouvelle-Galles du Sud (Australie – voir la vidéo). Trois jours après le clap initial, nous avons enfin un premier aperçu de la star du film, Hugh Jackman, et de son nouveau look ! Les photos ont été publiées par le site du TheDailyTelegraph australien. Toujours aussi grand et musclé (même plus que d'habitude ?), mais avec une tignasse nettement raccourcie…
Normal me direz-vous, puisque les caméras de James Mangold filment actuellement ce qui semble être une scène de flash-back durant la Seconde Guerre mondiale, dans laquelle Logan se retrouve prisonnier dans un camp militaire japonnais… Sur le front du casting, on ne sait toujours pas qui incarnera la Vipère, un mystérieux personnage un temps dévolu à l'actrice Jessica Biel. Mais après tout, ce n'est pas la première fois qu'un casting n'est pas bouclé alors même que le tournage a commencé… Pour discuter plus longuement coiffure, régime et musculation de notre cher Wolverine, c'est par ICI.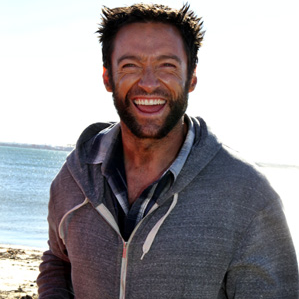 The Wolverine sort le 26 juillet 2013 aux Etats-Unis, avec Hugh Jackman (James Howlett/Logan/Wolverine), Will Yun Lee (Keniuchio Harada/le Samouraï d'Argent), Hiroyuki Sanada (Shingen), Hal Yamanouchi (Yashida), Tao Okamoto (Mariko), Rila Fukushima (Yukio) et Brian Tee (le ministre de la Justice japonais).