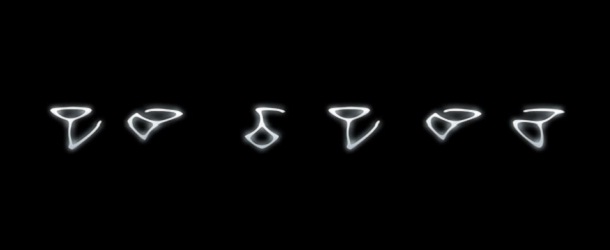 Arrivera bien un moment où la Warner devra dévoiler la bande annonce de Superman – Man of Steel… Et contre toute attente, cette révélation est peut-être imminente. Le marketing viral autour du film a commencé hier soir, avec la mise en ligne d'un site pour le Projet DSRW – Projet Deep Space Radio Wave. Le but : décrypter une transmission en provenance de Krypton. En quelques heures, les huit symboles extraterrestres ont été décodés, mais vous pouvez toujours « jouer » en les analysant vous-même (cliquez sur l'image ci-dessous).
Comme on pouvait s'en douter, ce jeu de piste qui rappelle le programme scientifique SETI (Search for Extra-Terrestrial Intelligence) mène à… un autre jeu de piste. Les symboles sont des chiffres, qui forment l'adresse d'un site internet (http://www.n77d58w76d19.com/) où s'égrène un mystérieux compte à rebours. Vers quoi, mystère ! Mais monter toute cette opération pour un simple poster ou une simple image serait très décevant… Parions donc sur la bande annonce tant attendue !
Le trailer en question sera diffusé aux Etats-Unis dès vendredi avant les séances du Hobbit. Généralement, le studio ne met pas tout de suite en ligne la vidéo : le week-end passe, les versions pirates se multiplient, et il faut attendre lundi découvrir la bande annonce. Un raisonnement renforcé par la mise en ligne jeudi du teaser de Pacific Rim. Quel serait l'intérêt de la Warner de dévoiler tous ces blockbusters en moins de 48 heures ? Rendez-vous vers 18 heures – la fin du compte à rebours – pour savoir de quoi il en retourne !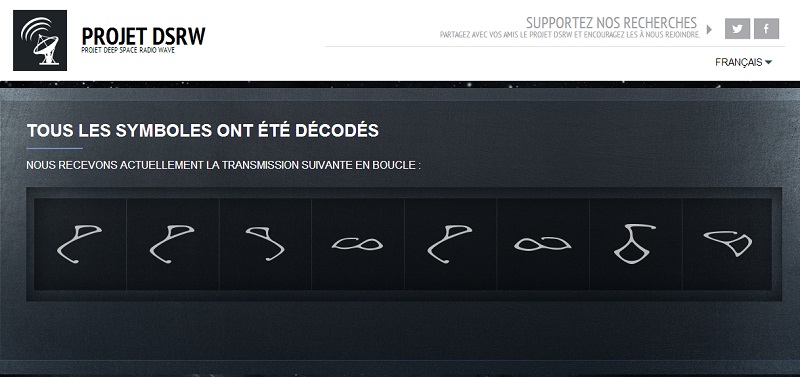 Superman – Man of Steel sort en France le 19 juin 2013 avec Henry Cavill (Clark Kent/Superman), Amy Adams (Lois Lane), Diane Lane (Martha Kent), Kevin Costner (Jonathan Kent), Laurence Fishburne (Perry White), Michael Shannon (Général Zod), Russell Crowe (Jor-El), Ayelet Zurer (Lara), Antje Traue (Faora), Harry Lennix (Général Swanwick) et Christopher Meloni (Colonel Hardy).