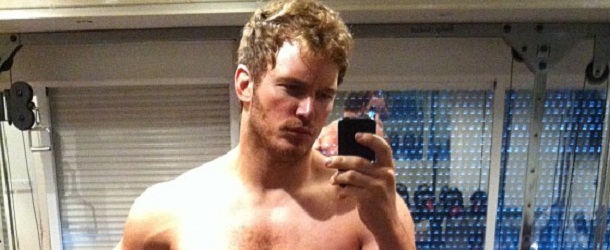 [Cet article est une grossière excuse pour poster dans quelques heures une hilarante photo de tournage de The Avengers (sur Facebbok).] Devoir attendre le Comic Con de San Diego pour avoir des nouvelles des Gardiens de la Galaxie… C'est long. Dans une grosse douzaine de jours, nous pourrons disserter sur des choses plus intéressantes que le physique de Chris Pratt. Il n'empêche, rendons-lui hommage, grâce à ce cliché publié sur Twitter : « #GOTG Pas de bière pendant six mois. Mon frère m'a fait poster ça. »
En effet, l'interprète de Star-Lord semble partir de plus loin que les autres Chris (Hemsworth et Evans). D'un naturel un peu rond, Pratt a à la fois perdu du poids et gagné des muscles. Une transformation physique que n'aurait pas renié Christian Bale ! Rappelons que Peter Quill/Star-Lord n'est ni Superman, ni un dieu. De toute façon, depuis qu'Henry Cavill a montré ses biscotos dans Man of Steel, le combat est vain !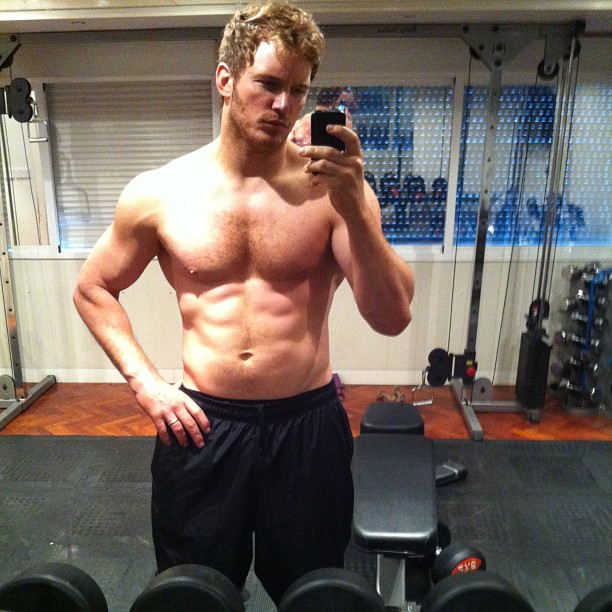 Les Gardiens de la Galaxie est réalisé par James Gunn et sortira aux Etats-Unis le 1er août 2014, avec Chris Pratt (Peter Quill/Star-Lord), Zoe Saldana (Gamora), David Bautista (Drax le Destructeur), Michael Rooker (Yondu), Benicio Del Toro (Le Collectionneur), Glenn Close, Karen Gillan, John C. Reilly (Rhomann Dey) et Ophelia Lovibond.