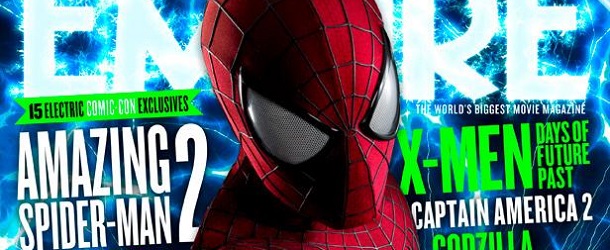 Trop fort ce Peter Parker. Le Comic Con vient à peine de s'achever qu'il trouve déjà une occasion de faire la une. The Amazing Spider-Man 2 est donc en couverture du magazine anglais Empire. Outre le costume du Tisseur – toujours aussi réussi -, on saluera l'effet 3D. C'est tout de même malheureux… Le relief est plus visible sur cette image « plate » que dans certains blockbusters 3D !
Vivement le dépeçage de ce numéro estival, qui s'annonce riche en images et en informations inédites. PS : l'article sur le panel The Amazing Spider-Man 2 a été mis à jour avec une vidéo de 38 minutes de très bonne qualité. L'occasion de voir en intégralité le clip de lancement montrant Spider-Man en mouvement ! Tiens, il faudrait d'ailleurs lancer un sondage. Andrew Garfield ou Tom Hiddleston, qui a le mieux introduit son panel ?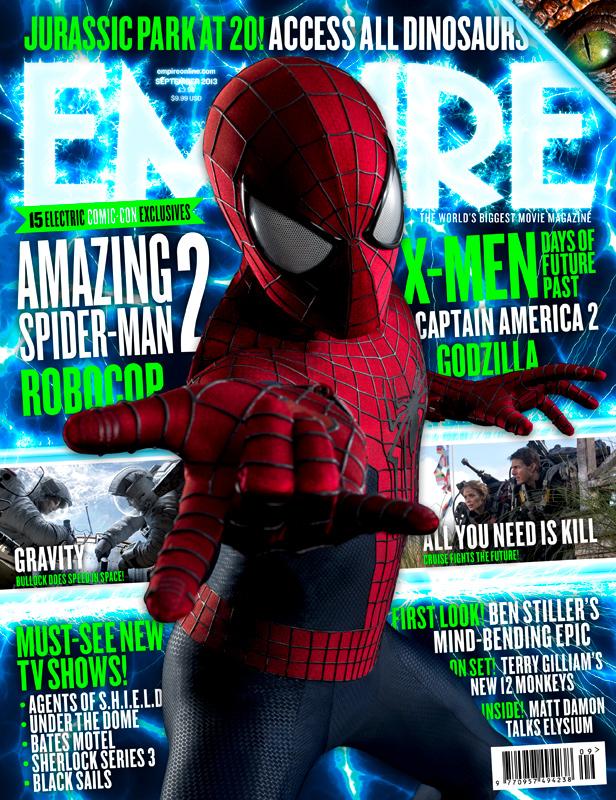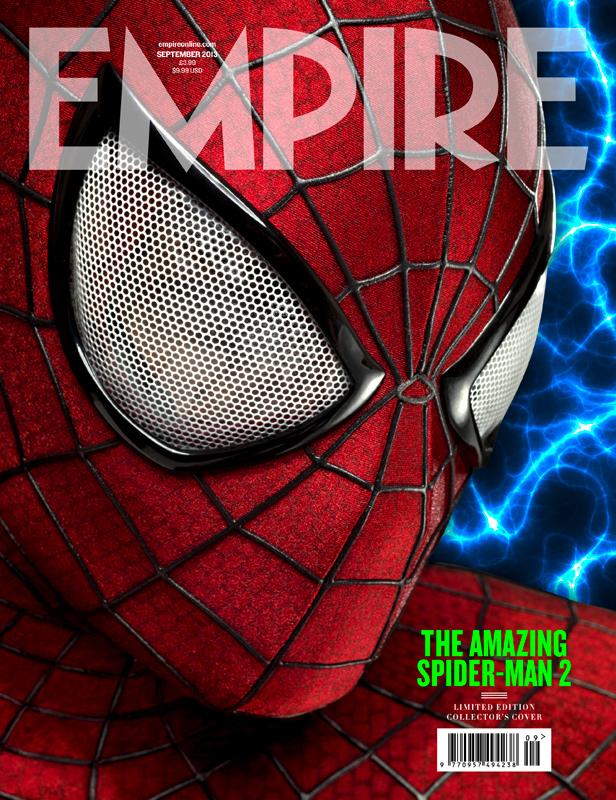 The Amazing Spider-Man 2 de Marc Webb sort en France le 30 avril 2014, avec Andrew Garfield (Peter Parker/Spider-Man), Emma Stone (Gwen Stacy), Jamie Foxx (Maxwell Dillon/Electro), Shailene Woodley (Mary Jane Watson), Dane DeHaan (Harry Osborn), Chris Cooper (Norman Osborn), Colm Feore (?), Paul Giamatti (Aleksei Sytsevich/le Rhino) et Sally Field (May Parker).