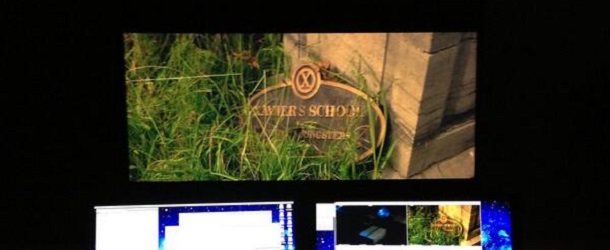 Tiens, une petite photo de production en direct de la salle de montage d'X-Men : Days of Future Past… Il y a quelque chose de fascinant dans les comics, c'est la destruction à répétition de certains bâtiments emblématiques. Au hasard, prenons l'école pour jeunes surdoués fondée par Charles Xavier. Une ou deux fois par an, elle est détruite par les vilains… et aussitôt reconstruite.
Cela fonctionne aussi avec le manoir des Vengeurs, qui ne cesse de mordre la poussière (il faudrait compter le nombre de fois !). Au cinéma, l'école des mutants va enfin connaître le triste sort de son modèle de papier. Mais à la suite de quel événement ? Une attaque de Sentinelles ? Un assaut de forces gouvernementales ? Une fermeture faute de nouvelles recrues ? A vos théories !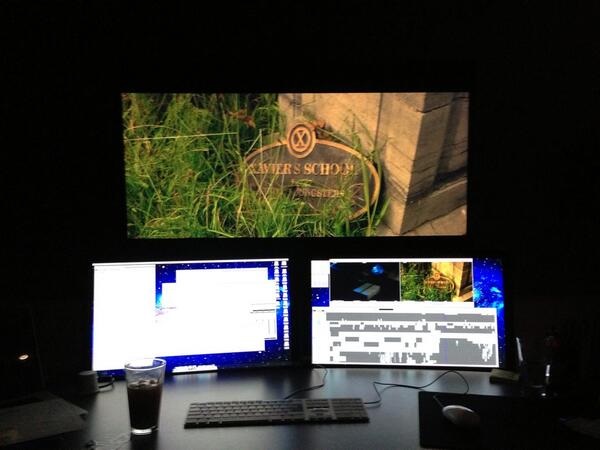 X-Men – Days of Future Past sort en France le 21 mai 2014, avec James McAvoy (Charles Xavier/Professeur X), Michael Fassbender (Erik Lehnsherr/Magnéto), Hugh Jackman (Logan/Wolverine), Jennifer Lawrence (Raven Darkhölme/Mystique), Ellen Page (Kitty Pryde), Nicholas Hoult (Henry McCoy/le Fauve), Patrick Stewart (Professeur X « vieux »), Ian McKellen (Magnéto « vieux ») et Omar Sy (Bishop).