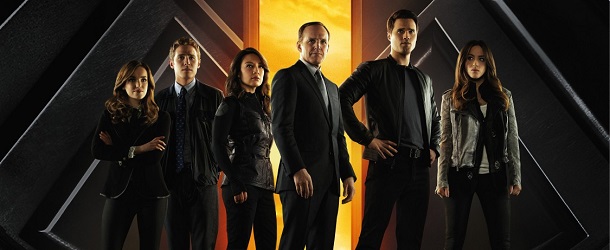 H-24 ! Le buzz monte doucement avant la diffusion du deuxième épisode d'Agents of S.H.I.E.L.D. ! L'enquête de cette semaine, intitulée '0-8-4', comportera en effet une scène post-générique. Une scène bonus qu'il ne faudra surtout pas louper, dixit Clark Gregg, l'interprète de l'Agent Coulson. Dans la plus pure tradition Marvel, un invité-surprise est donc attendu… Et d'après des fans très perspicaces, il pourrait s'agir de [Samuel L. Jackson alias Nick Fury] !
Pour preuve, le logo de la série, légèrement modifié sur le dernier spot TV… Je vous laisse découvrir LE détail qui tue ! Pendant que nous y sommes, voici le synopsis du quatrième épisode, qui a pour titre 'Eye-Spy' : « L'Agent Coulson et l'équipe du S.H.I.E.L.D. tentent de retrouver une femme mystérieuse qui a commis, seule, de nombreux braquages de haut vol. Mais quand l'identité de cette femme est révélée, un troublant secret est découvert, qui pourrait ruiner Coulson. »
Agents of S.H.I.E.L.D. – Saison 1 – Episode 2 – '0-8-4′ – Spot TV :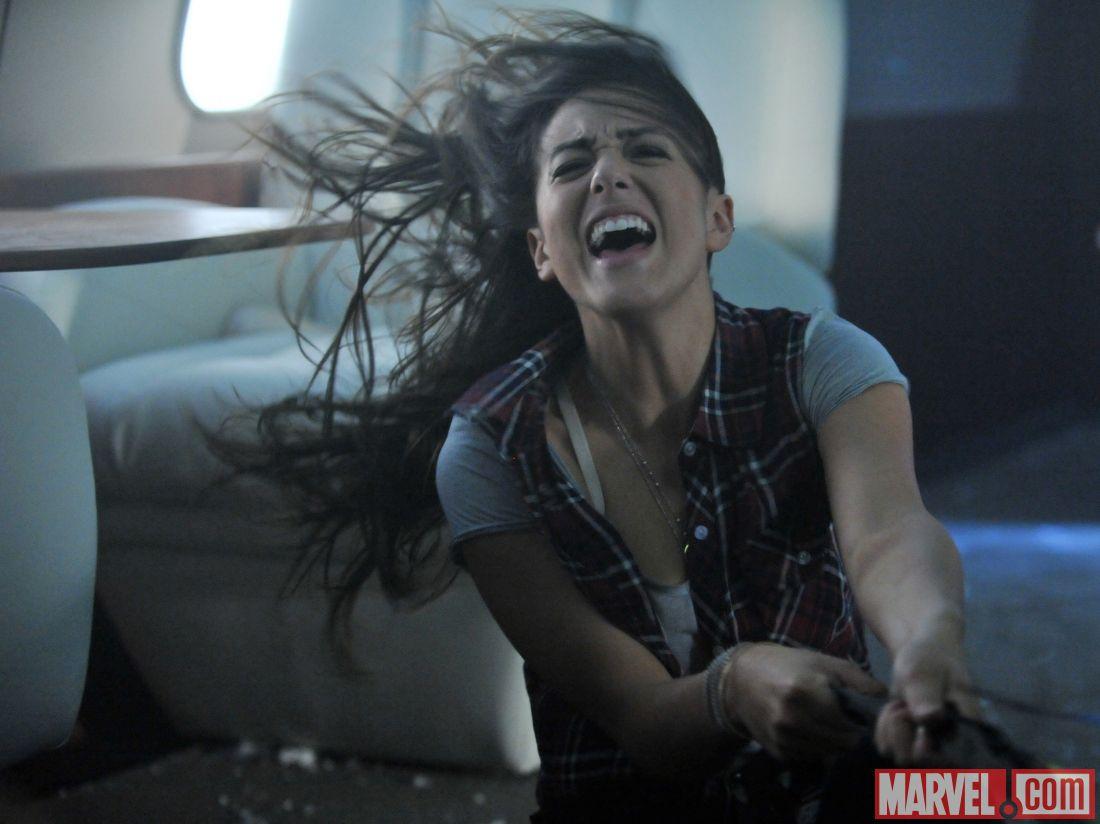 Agents of S.H.I.E.L.D. – Saison 1 – Episode 2 – '0-8-4′ – Extrait :
La série Agents of S.H.I.E.L.D. est diffusée chaque mardi sur ABC (et prochainement sur M6), avec Clark Gregg (Agent Phil Coulson), Brett Dalton (Agent Grant Ward), Ming-Na Wen (Agent Melinda May), Iain De Caestecker (Agent Leo Fitz), Elizabeth Henstridge (Agent Jemma Simmons) et Chloe Bennet (Skye).