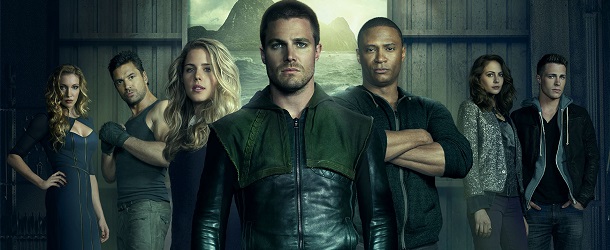 Quel épisode ! Mais quel épisode ! Un soupçon de The Dark Knight Rises, une pincée d'Avengers, des justiciers qui embrassent pleinement leur carrière de super-héros, un cliffhanger de folie… L'épisode 'Streets of Fire' était puissant et épique. La bataille pour le contrôle de Starling City a rassemblé 2.33 millions de fidèles (chiffre définitif).
Arrow gagne donc 20 000 spectateurs en une semaine. C'est mieux que rien. Sur la cible des 18-49 ans, le show termine la soirée avec un taux de 0.8% (inchangé). Rendez-vous mercredi prochain pour 'Unthinkable', l'ultime épisode de la saison 2. Un épisode aux airs de blockbuster… Vivement (et vivement la saison 3, avec l'inévitable crossover Arrow/The Flash) !
La série Arrow est diffusée chaque mercredi sur The CW, avec Stephen Amell (Oliver Queen), Katie Cassidy (Laurel Lance), David Ramsey (John Diggle), Emily Bett Rickards (Felicity Smoak), Willa Holland (Thea Queen), Colton Haynes (Roy Harper), Manu Bennett (Slade Wilson), Paul Blackthorne (Quentin Lance) et Susanna Thompson (Moira Queen).