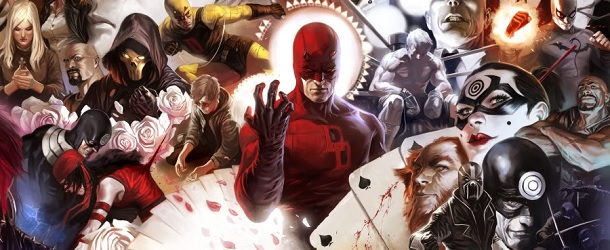 La Comic-Con se termine en beauté avec une petite information sur Daredevil… Absente du panel Marvel Television de vendredi, la mini-série a brièvement été évoquée lors de l'ultime conférence organisée par la Maison des Idées ('Marvel Comics' 75th and Daredevil's 50th Anniversary Panel').
Il a ainsi été révélé que les treize épisodes de Daredevil seront mis en ligne par Netflix en mai 2015, soit le même mois qu'Avengers : Age of Ultron ! Même si ses aventures sont un peu déconnectées du reste, on peut maintenant dire que c'est Matt Murdock qui ouvrira la Phase 3 de l'Univers Cinématographique Marvel…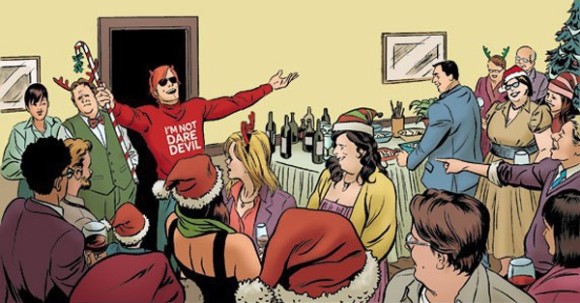 La série Daredevil sera diffusée sur Netflix en 2015, avec Charlie Cox (Matt Murdock/Daredevil), Vincent D'Onofrio (Wilson Fisk/le Caïd), Elden Henson (Foggy Nelson), Deborah Ann Woll (Karen Page), Peter Shinkoda et Rosario Dawson.