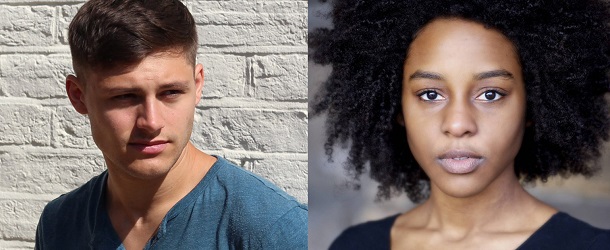 37 000 candidats aux États-Unis et au Royaume-Uni, 30 000 postulants via internet… Le casting géant ouvert à tous organisé en novembre dernier porte enfin ses fruits ! Pip Anderson et Crystal Clarke ont officiellement rejoint la distribution de Star Wars : Episode VII. Le premier est une star du parkour. Il a naturellement tourné une publicité The Amazing Spider-Man pour Sony en 2012. La seconde est une actrice débutante qui sera bientôt à l'affiche de son premier film, The Moon and the Sun (avec Pierce Brosnan en Louis XIV).
La teneur de leur rôle respectif n'a pas été dévoilée (si on se réfère aux informations de l'appel au casting, ils joueront 'Thomas' et 'Rachel'). Le tournage du premier épisode de la postlogie se poursuit actuellement à Londres. Mais il y aura une pause de deux semaines en août, le temps de procéder à quelques ajustements de calendrier suite à la blessure d'Harisson Ford. D'après le communiqué officiel de Lucasfilm, l'acteur se porte bien. Un patch de Bacta et ça repart ! PS : ce soir, il y avait Super 8 sur France 2. Qui a regardé ?
Star Wars : Episode VII est réalisé par J.J. Abrams et sort en France le 18 décembre 2015, avec John Boyega, Daisy Ridley, Adam Driver, Oscar Isaac, Andy Serkis, Domhnall Gleeson, Max von Sydow, Harrison Ford (Han Solo), Carrie Fisher (Princesse Leia), Mark Hamill (Luke Skywalker), Anthony Daniels (C-3PO), Peter Mayhew (Chewbacca) et Kenny Baker (R2-D2).