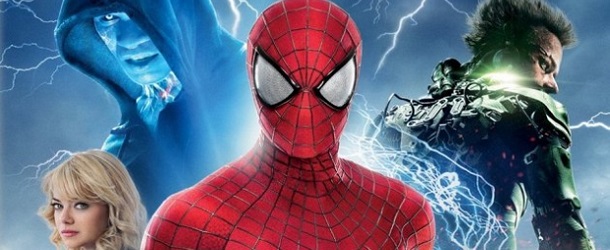 On a décapité Jamie Foxx ! Il y a quelque chose de surréaliste dans cette vidéo : l'enthousiasme exagéré de Stan Lee, la tête flippante d'Electro qui se met à clignoter… La présentation du coffret collector de The Amazing Spider-Man : Le Destin d'un Héros vire au comique involontaire. A moins que je ne me fasse des idées ? Toujours est-il que cette exclusivité Amazon sortira dans nos contrées le 3 septembre prochain. Et après ? Après, il faudra patienter jusqu'en 2018 pour revoir Spidey !
Ce n'est un secret pour personne que le combat le plus rude de Spider-Man est celui qu'il mène contre lui-même en tentant de concilier la vie quotidienne de Peter Parker et les lourdes responsabilités de Spider-Man. Mais Peter Parker va se rendre compte qu'il fait face à un conflit de bien plus grande ampleur. Être Spider-Man, quoi de plus grisant ? Peter Parker trouve son bonheur entre sa vie de héros, bondissant d'un gratte-ciel à l'autre, et les doux moments passés aux côté de Gwen. Mais être Spider-Man a un prix : il est le seul à pouvoir protéger ses concitoyens new-yorkais des abominables méchants qui menacent la ville. Face à Electro, Peter devra affronter un ennemi nettement plus puissant que lui. Au retour de son vieil ami Harry Osborn, il se rend compte que tous ses ennemis ont un point commun : OsCorp.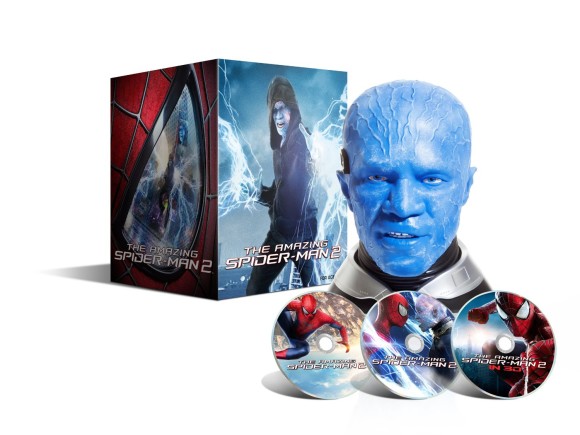 The Amazing Spider-Man : Le Destin d'un Héros  de Marc Webb est sorti en France le 30 avril 2014, avec Andrew Garfield (Peter Parker/Spider-Man), Emma Stone (Gwen Stacy), Jamie Foxx (Maxwell Dillon/Electro), Shailene Woodley (Mary Jane Watson), Dane DeHaan (Harry Osborn), Chris Cooper (Norman Osborn), Colm Feore (Donald Menken), Paul Giamatti (Aleksei Sytsevich/le Rhino) et Sally Field (May Parker).