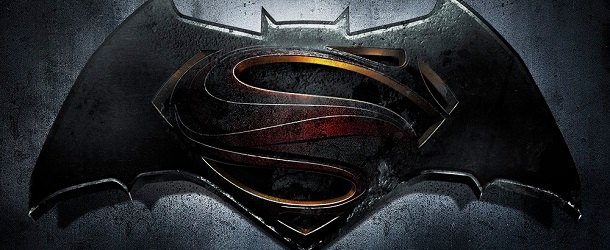 Henry Cavill se montre enfin en costume de Seigneur Sith, Superman sur le tournage de Batman v Superman : Dawn of Justice (via Bananadoc) ! Mais il y a plus intéressant. C'est l'énigme du jour : quel sort sera réservé aux jambes de Scoot McNairy durant la post-production ? Comme Tao Okamoto (Wolverine : Le Combat de l'immortel) et Holly Hunter (La leçon de piano), Scoot McNairy (Argo) a décroché un rôle inconnu dans la suite de Man of Steel. Ces chaussettes vertes annoncent-elles… The Flash ? Metallo ?
L'idée est séduisante mais n'est-ce pas un peu gros ? Se balader de la sorte – devant le bien nommé Wayne County Building de Détroit – relèverait de l'erreur de débutant ! Car comme l'illustre si bien Henry Cavill, un acteur de blockbuster sait qu'il doit cacher ses attributs super-héroïques en dehors des plateaux… PS : Ben Affleck a relevé le défi de l'Ice Bucket Challenge. Malheureusement, notre Batman n'a pas nommé ses collègues de la Justice League (les fans de Gal Gadot sont inconsolables).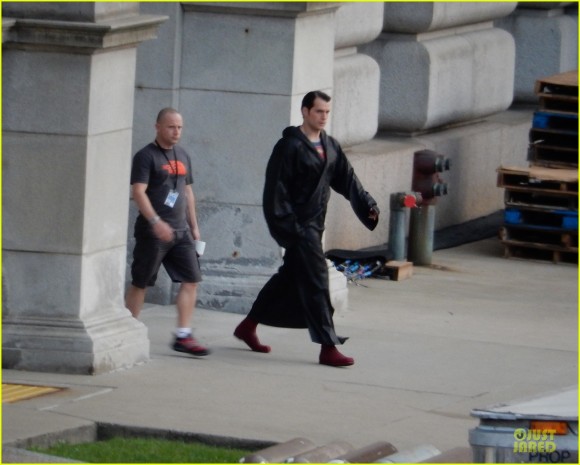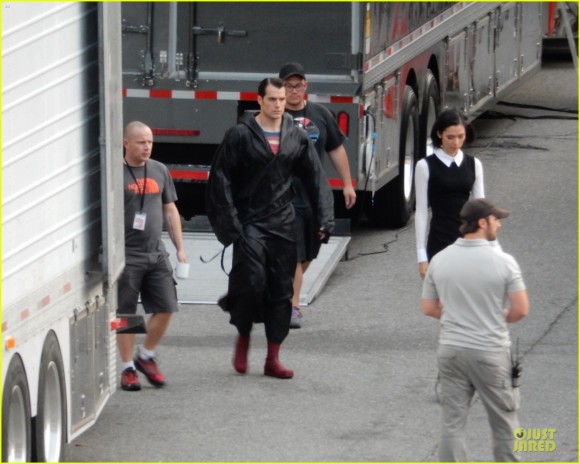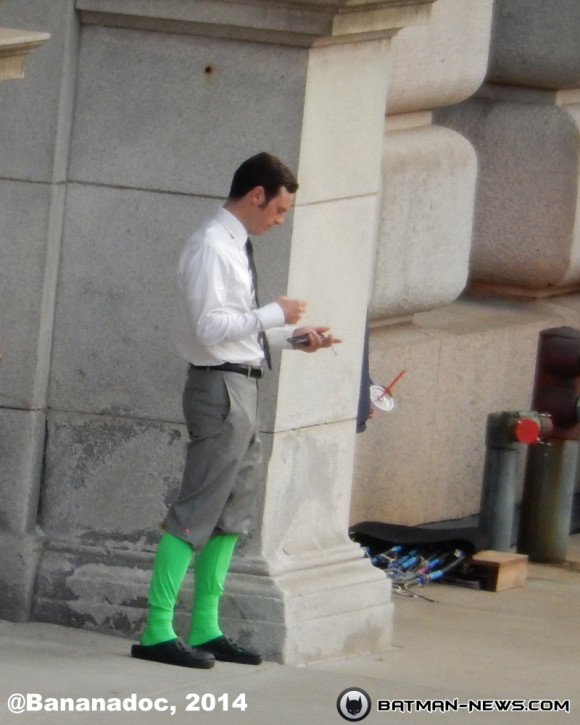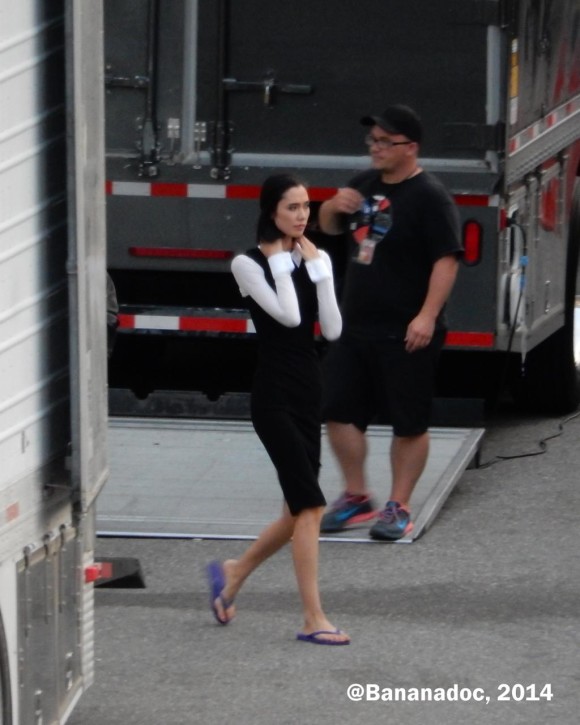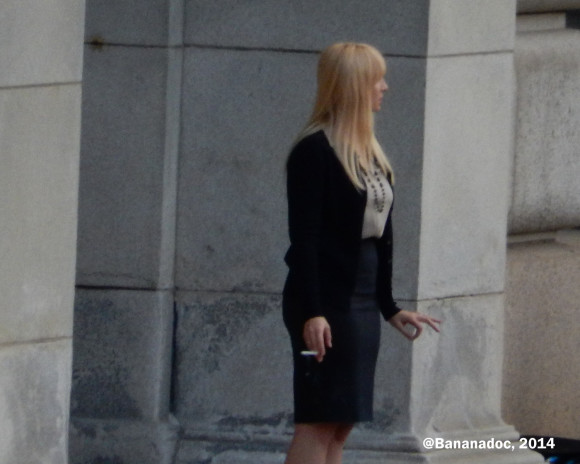 Batman v Superman : Dawn of Justice est réalisé par Zack Snyder et sort en France le 27 avril 2016, avec Henry Cavill (Kal-El/Clark Kent/Superman), Ben Affleck (Bruce Wayne/Batman), Gal Gadot (Diana Prince/Wonder Woman), Jesse Eisenberg (Lex Luthor), Amy Adams (Lois Lane), Jeremy Irons (Alfred), Laurence Fishburne (Perry White) et Diane Lane (Martha Kent).