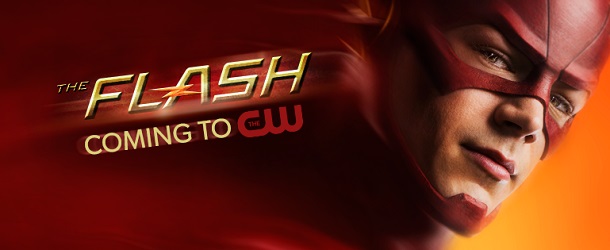 La route est droite, la ville est déserte et Barry Allen court… en faisant des zigzagues. Aurait-il trop bu ? Voici un premier poster pour la série The Flash. Superbe. J'attire votre attention sur les différents easter eggs : les logos de S.T.A.R. Labs (The Flash), Queen Consolidated (Arrow), Kord Industries (Blue Beetle), AmerTek Industries (Steel) et Big Belly Burger ; sans oublier l'inscription « Grodd Lives » (Gorilla Grodd). Reste le mystère de la tour en arrière-plan, à gauche… Des idées ?
Frappé par la foudre lors de l'explosion d'un accélérateur de particules, Barry Allen se réveille après neuf mois de coma. Il découvre que sa vie a changé – l'accident lui a donné le pouvoir de super-vitesse, lui accordant la possibilité de se déplacer à travers Central City tel un ange gardien invisible. Bien qu'initialement excité par ses nouveaux pouvoirs, Barry est choqué de découvrir qu'il n'est pas le seul 'méta-humain' créé à la suite de l'explosion de l'accélérateur – et que tout le monde n'utilise pas ses nouvelles capacités pour faire le bien…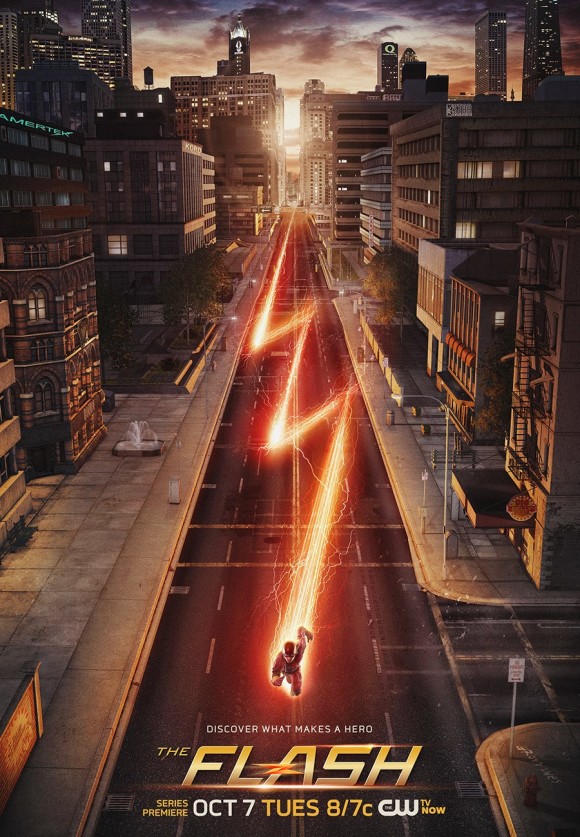 La série The Flash sera diffusée chaque mardi sur la chaîne The CW, avec Grant Gustin (Barry Allen/The Flash), Candice Patton (Iris West), Rick Gosnett (Eddie Thawne), Danielle Panabaker (Caitlin Snow), Carlos Valdes (Cisco Ramon), Tom Cavanagh (Harison Wells) et Jesse L. Martin (Inspecteur West).