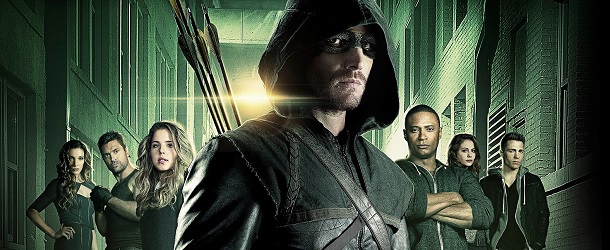 En direct de Starling City… Arsenal, Felicity, Arrow, Laurel et Diggle marchent d'un pas décidé, sans regarder derrière eux. Il manque juste une explosion Michael Bayenne ! De son côté, Brandon Routh a confirmé que son personnage, Ray Palmer, se transformerait bien en The Atom, super-costume inclus. Mais ce n'est rien comparé au choc qui se prépare : une photo révèle que l'équipe d'Arrow a fusionné avec l'équipe de The Flash ! Tout ce petit monde s'est réuni pour une lecture du huitième épisode de The Flash, alias l'épisode crossover. Enfin, voici le synopsis définitif du season premiere de l'Archer Vert…
Arrow – Saison 3 – Episode 1 – 'The Calm' : Quand la criminalité touche un plus bas historique à Starling City – grâce à Arrow et son équipe -, Oliver pense qu'il peut enfin trouver l'équilibre entre Arrow et Oliver Queen ; il invite donc Felicity à un rendez-vous. Cependant, quand un nouveau vilain apparaît et revendique le nom de Vertigo après le récent décès du Comte, Oliver est pris au dépourvu et un de ses proches est blessé. Oliver et Roy – désormais costumé – s'occupent du Comte. Pendant ce temps, Diggle devient père, Lance est promu Capitaine, Laurel rejoint le cercle fermé d'Arrow et Felicity obtient un emploi à temps partiel dans une boutique informatique afin de joindre les deux bouts. De plus, Oliver se bat pour récupérer son entreprise, Queen Consolidated, mais il se heurte à un adversaire digne de valeur, le très charmant Ray Palmer.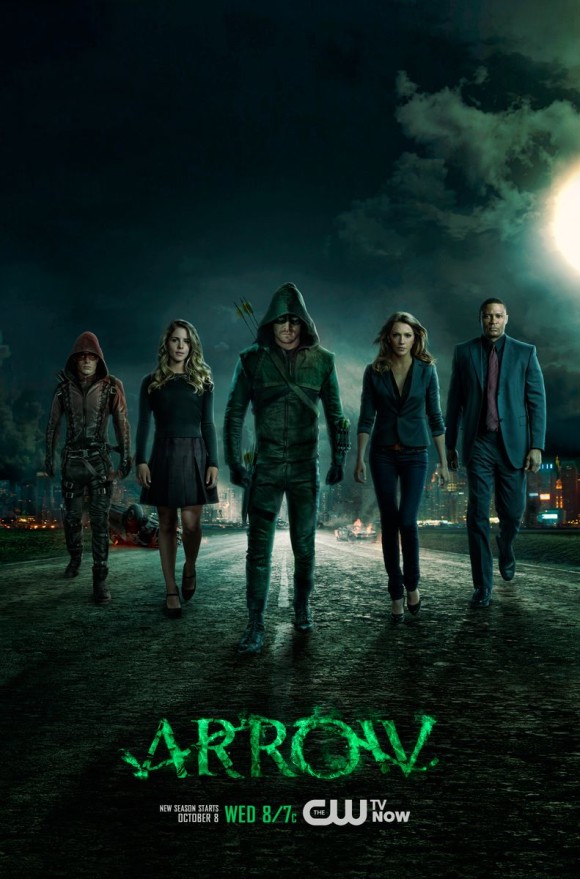 ———————————————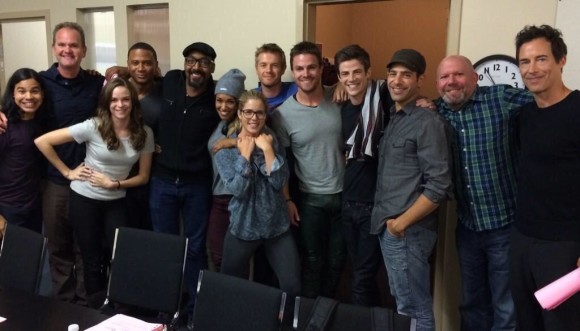 La série Arrow est diffusée chaque mercredi sur The CW (et prochainement sur TF1), avec Stephen Amell (Oliver Queen), Katie Cassidy (Laurel Lance), David Ramsey (John Diggle), Emily Bett Rickards (Felicity Smoak), Willa Holland (Thea Queen), Colton Haynes (Roy Harper), John Barrowman (Malcom Merlyn), Paul Blackthorne (Quentin Lance) et Caity Lotz (Sara Lance).